Over the holidays, we were finally able to finish painting the kitchen! I couldn't talk the hub into starting on the kitchen cabinets, but we did get the walls done! One thing at a time, right?
The color is Comfort Gray by Sherwin Williams. We used their Cashmere paint, and it went on like pudding and only took two coats, even to cover the hideous green that was in the window bay of the dining area.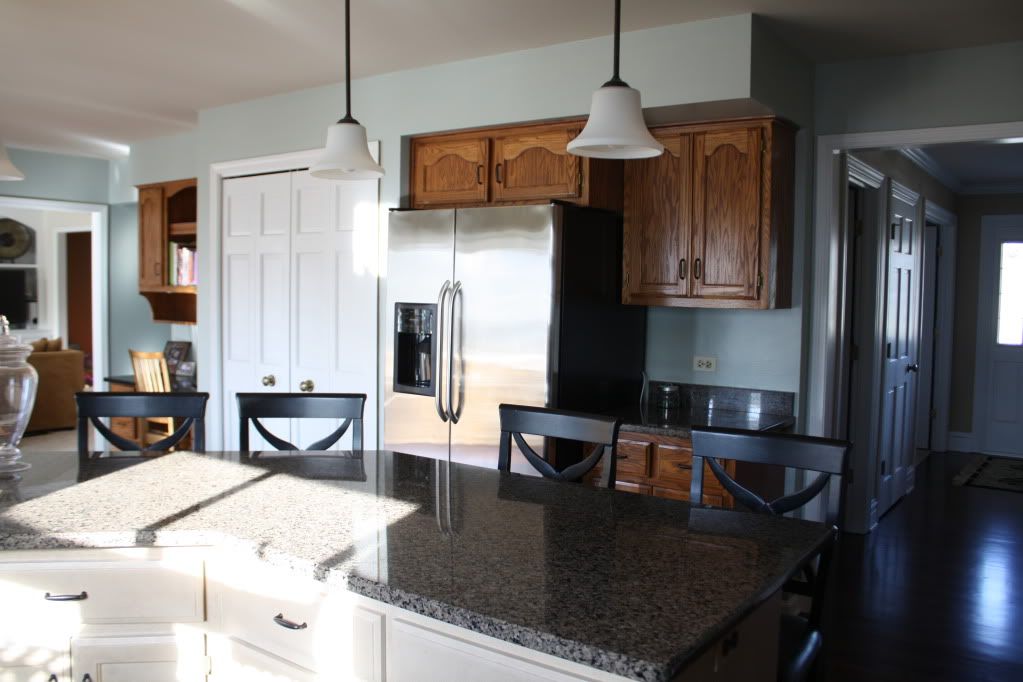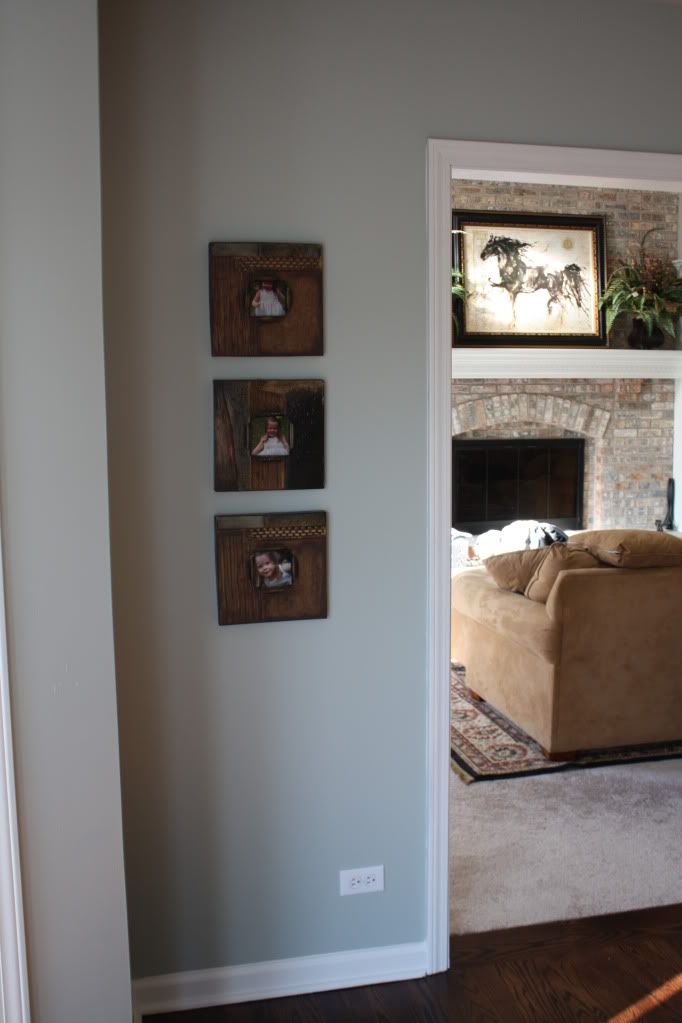 Here is my magnetic chalkboard wall (more specifics on this later):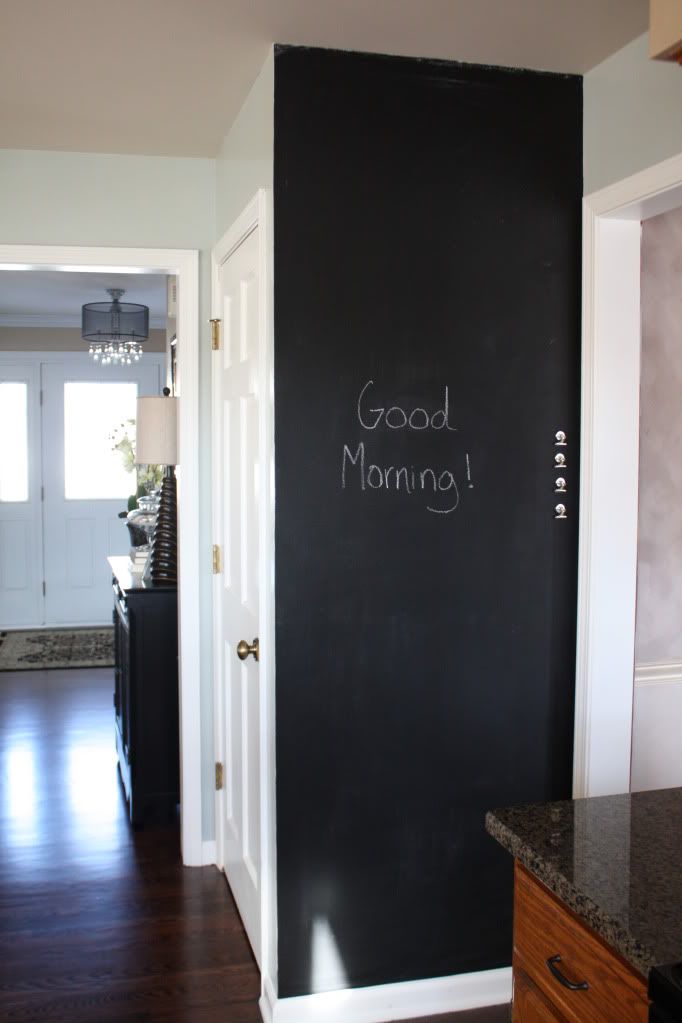 Here is a pic of that green and the lovely wood trim before (and check out those curtains that my MIL sold in the yard sale for about $13):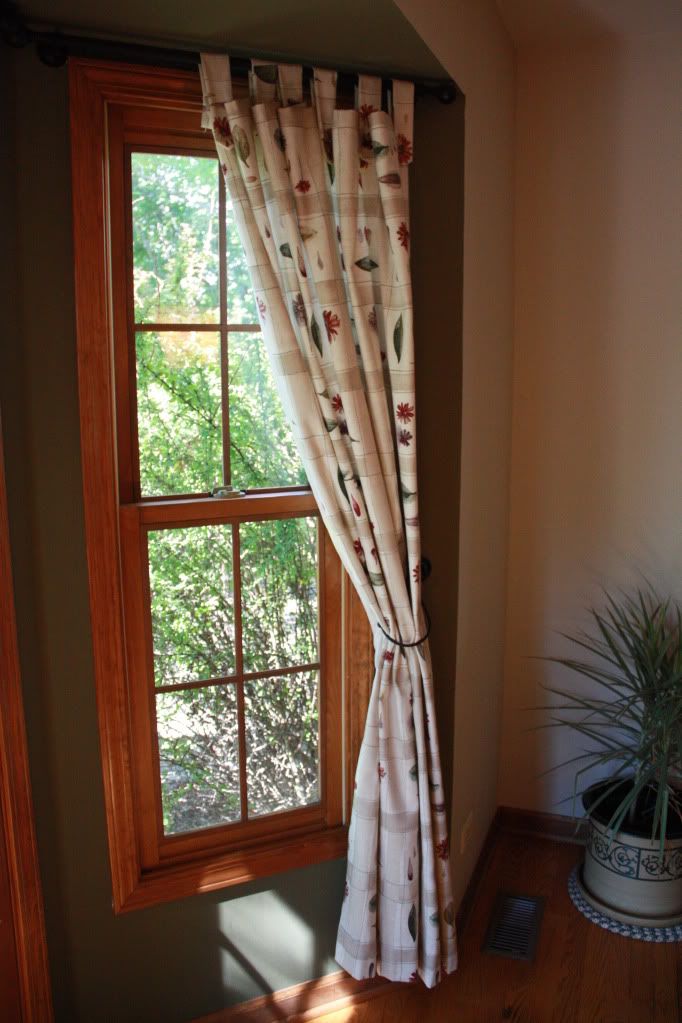 My latest project is researching a new kitchen versus painting the existing cabinets. How much is a new kitchen? I have heard that I am naive to think that I can do it for $20,000. I am going this week for my second consultation with a Lowe's kitchen lady to see what a ballpark number would be. So, what is more functional, finishing the basement like hubby would love to do, or getting my dream kitchen that I have always wanted? Hmmm.... What do you think?
Linking to: