Here is my downstairs guest bath - I like the way the previous owners updated the counter with a nice granite (I think they replaced all the baths with granite remnants, none are the same, but all are pretty) and painted the cabinets.
Here it is while we were looking at the house: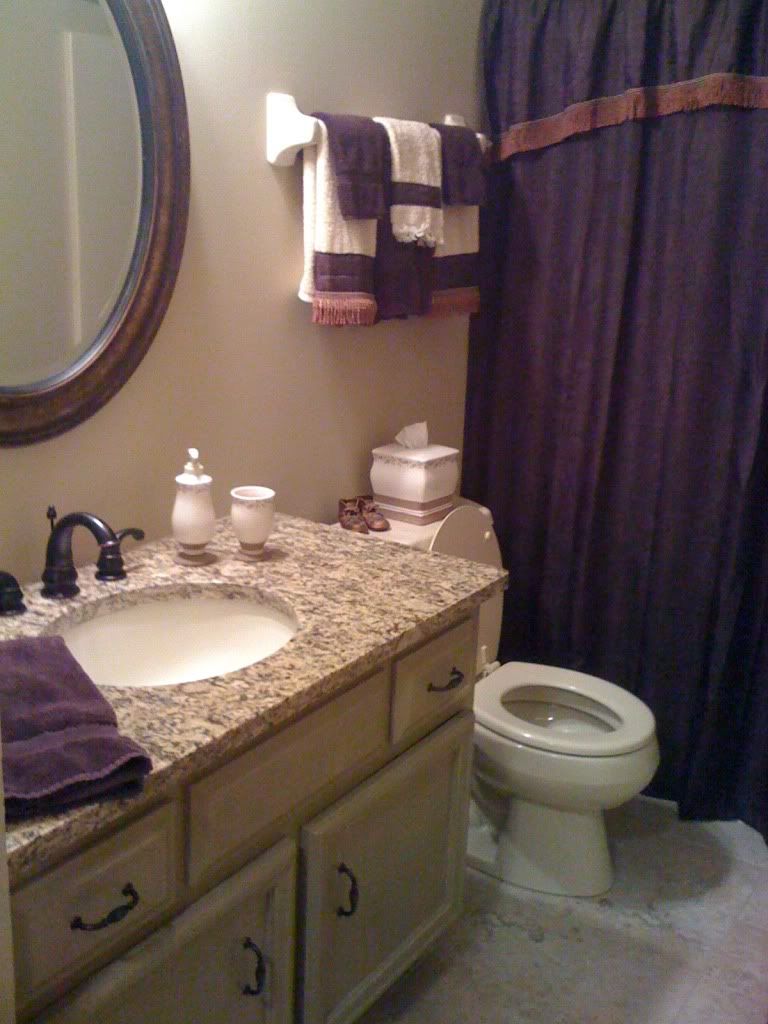 (They were potty seat up people - we are potty seat down people, do you have a preference?)
Here is is after we moved in with the shower curtain from our previous house: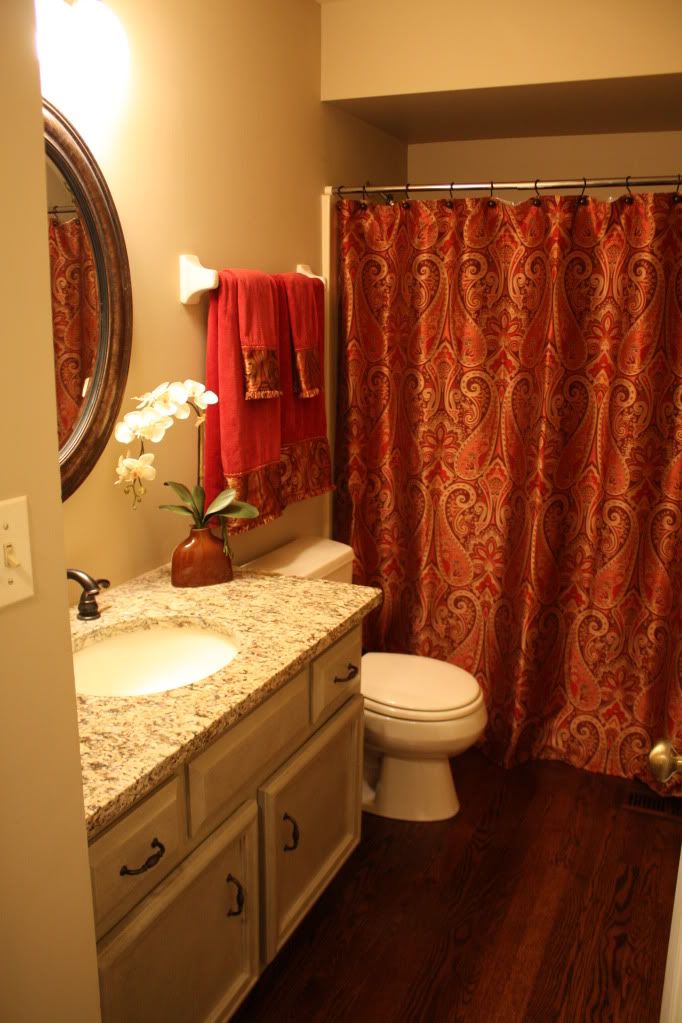 Now - I saw this inspirational picture of an extra-long shower curtain that
Young House Love
used to hide that unsightly gap between the top of the shower curtain and the shower ceiling:
I bought that shower curtain:
and after a "Target shipped to my old address, was it really my fault, but the new owners of my old home now have some new towels and an extra long shower curtain" debaucle - it finally arrived here! It's extremely wrinkled, but it's here. And if I'm just trying it out, do I really need to iron it to get the full effect? Maybe...cause I'm NOT lovin' it!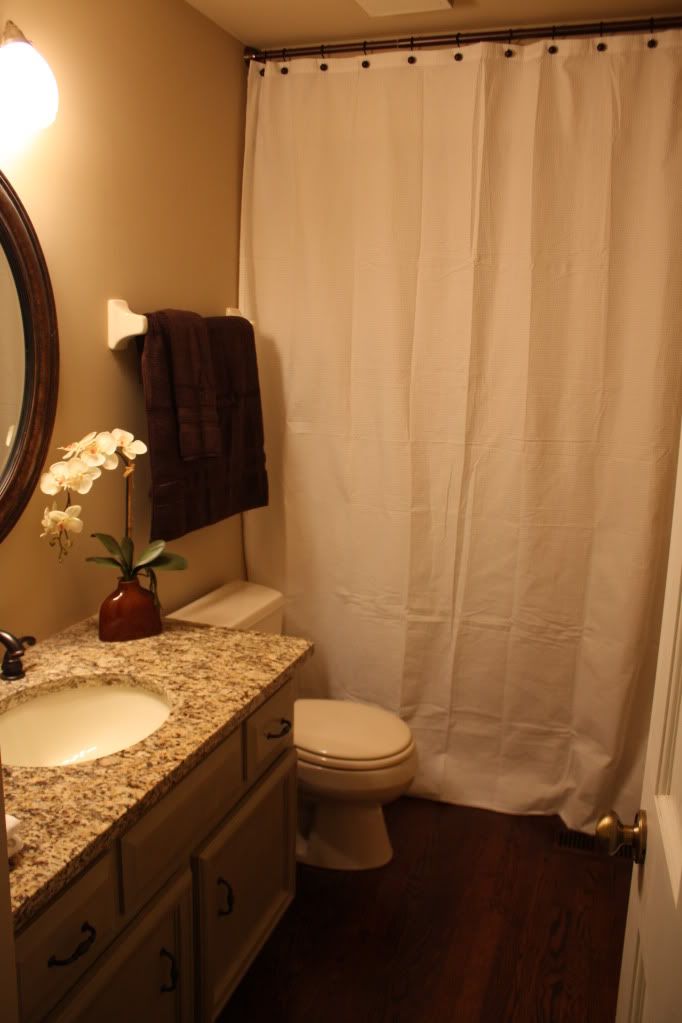 And how hideous is that towel bar that I have trained my brain to ignore? Should we replace it with a pretty one, or totally take it out? I was planning on some monogrammed towels there, but it would only be decorative. The functional towel bar is on the back of the door.
The walls now are Gourmet Mushroom, a discontinued SW color that is a nice beigey gray that I will leave, but modify. Here is what I have planned for the walls: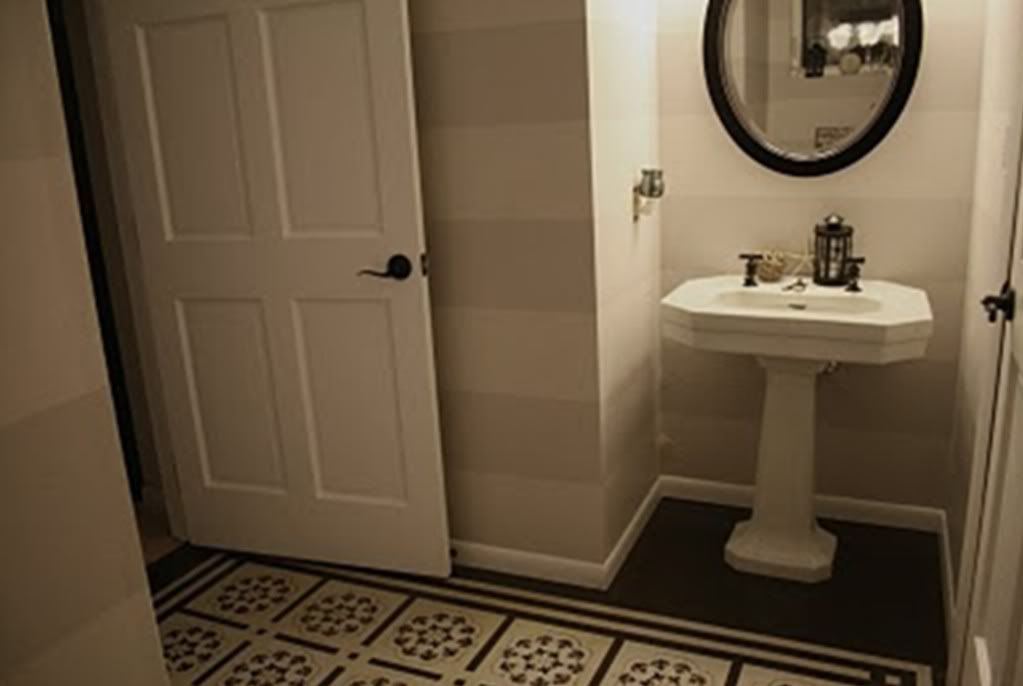 Here is shower curtain option #2. I was thinking I might add a nice strip of patterned scrolly black and white fabric to the bottom to make it that extra long length:

Too frou frou foofy?
Any suggestions here, please!?