Is any room really ever complete? Please view with the understanding that unless otherwise stated - all rooms are a "work in progress".....
Our Family Room
Before: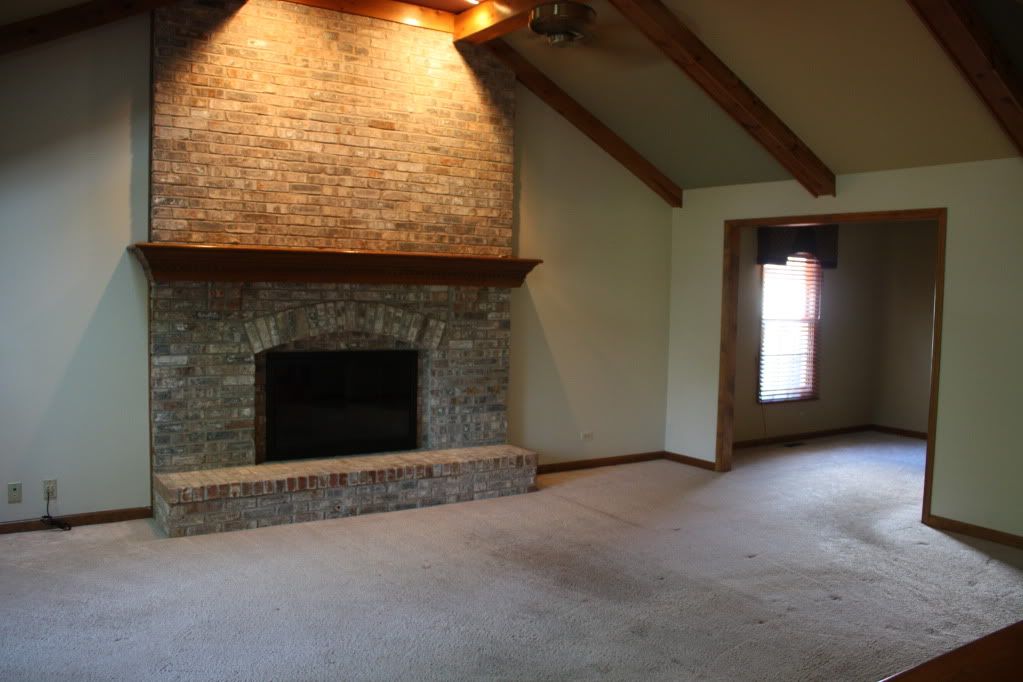 Nice beams, and checkerboard ceiling, right? Purple, green and khaki, nice.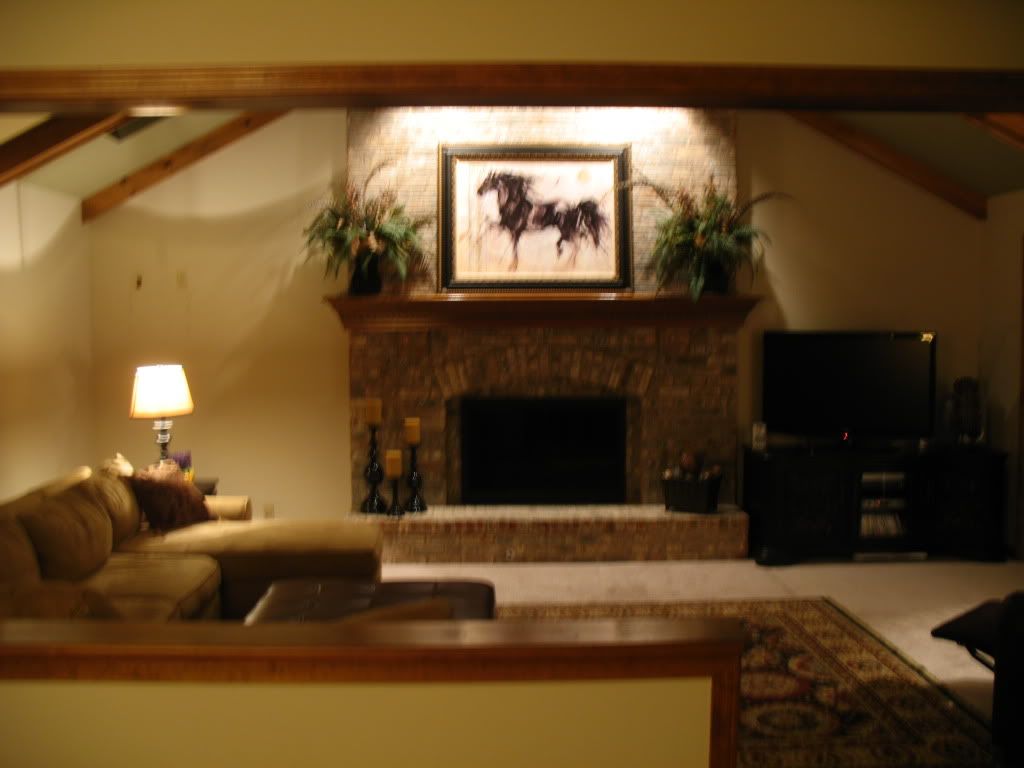 This little half wall served no purpose, except for closing off the space.
After: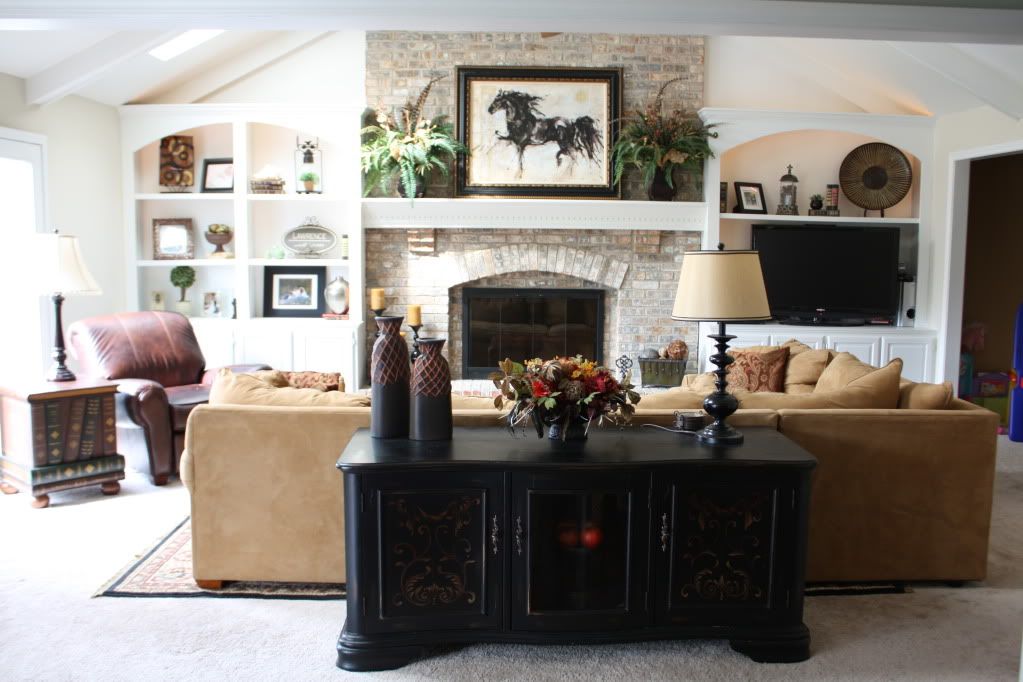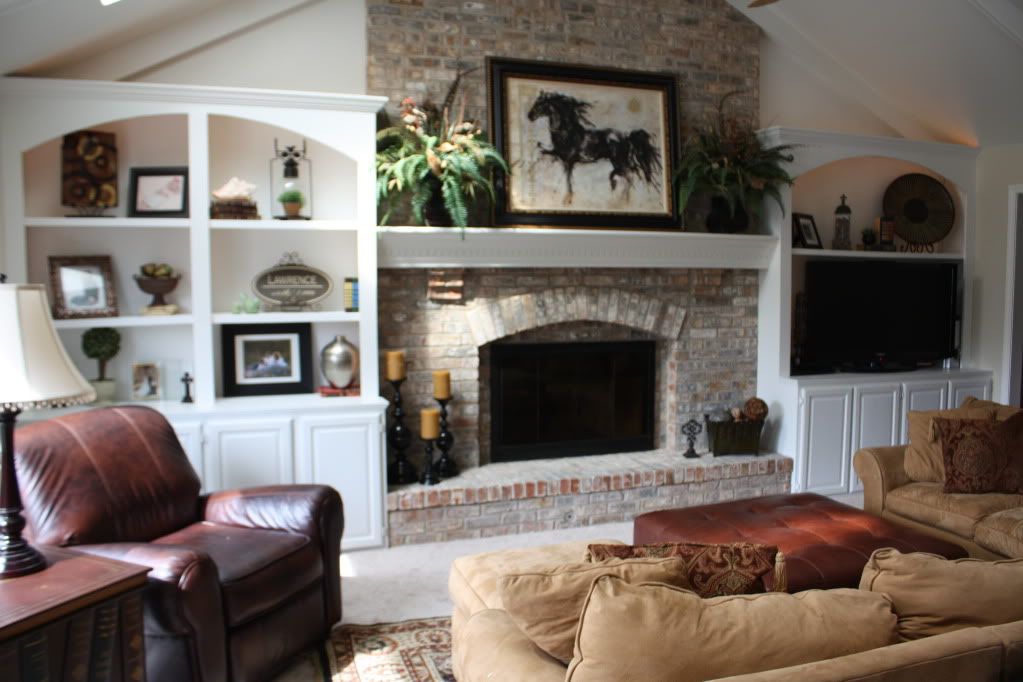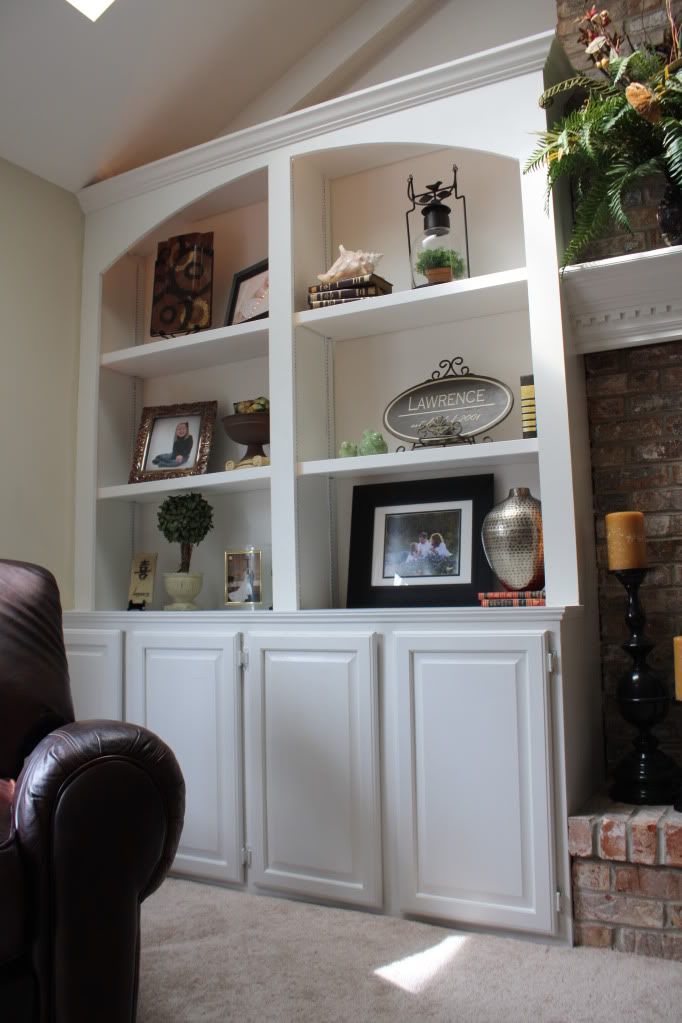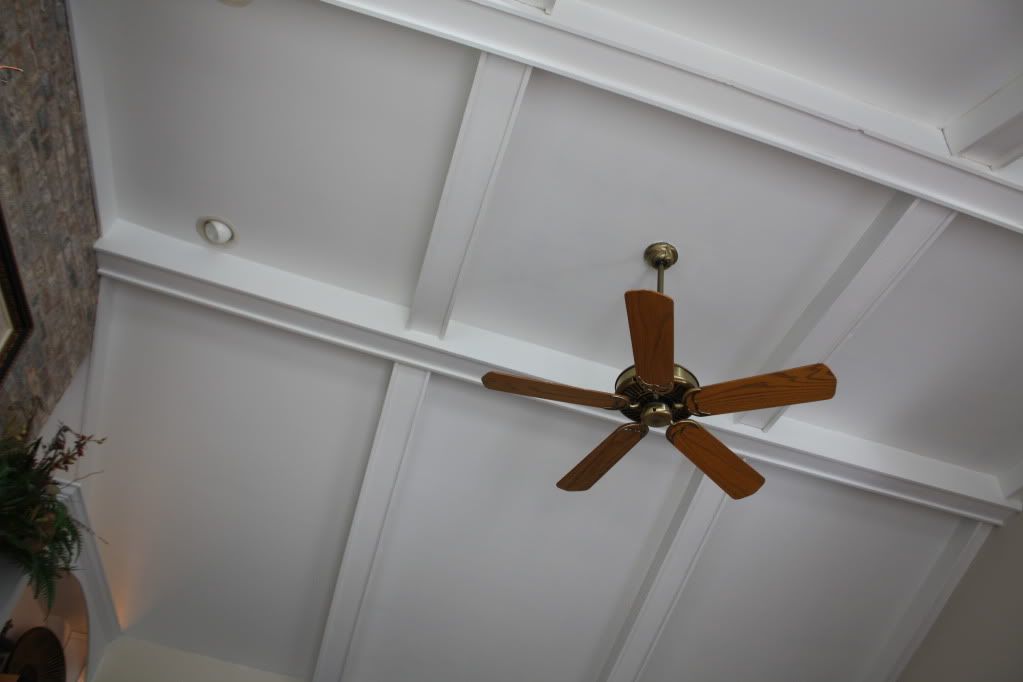 The addition of some curtains that really warm uo the room: