I personally thought this was just hilarious, but the hub - not so much.
As I am looking at this sad 1991 ceramic towel bar in the hall bath, I think to myself, "Self - there might be a crack in the calk there attaching the towel bar to the wall, I wonder if I can get a knife and just cut it off the wall. Hmmm, maybe I will try a swift little tug and see what happens..." and the whole thing is suddenly in my hands! (And there are two gaping holes in the wall, all the way through to the studs!)
Towel bar on the wall: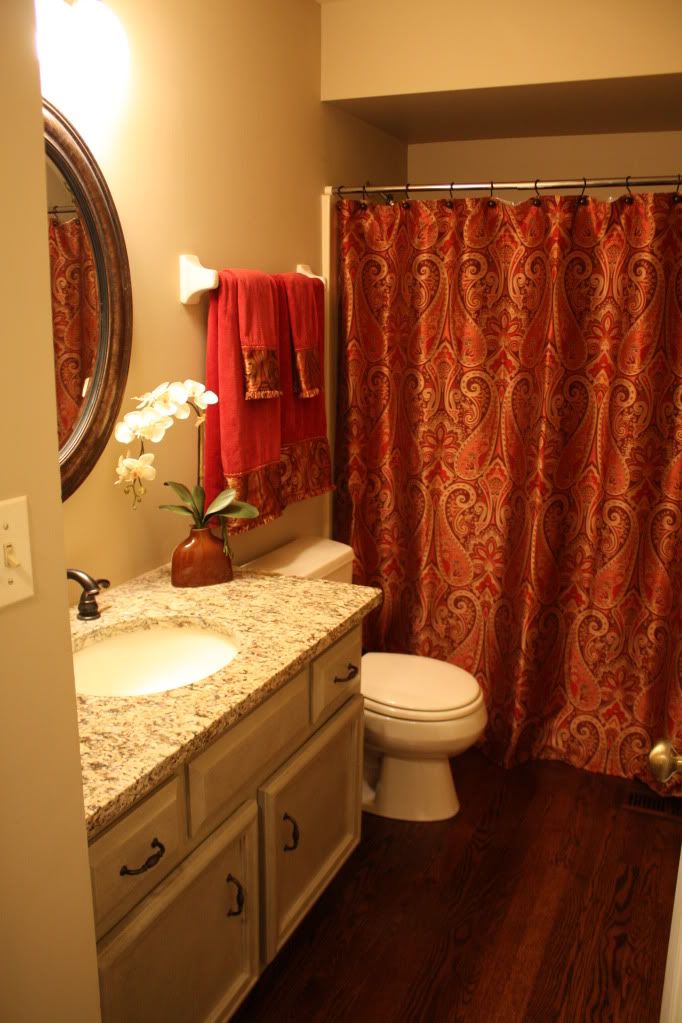 Towel bar off the wall: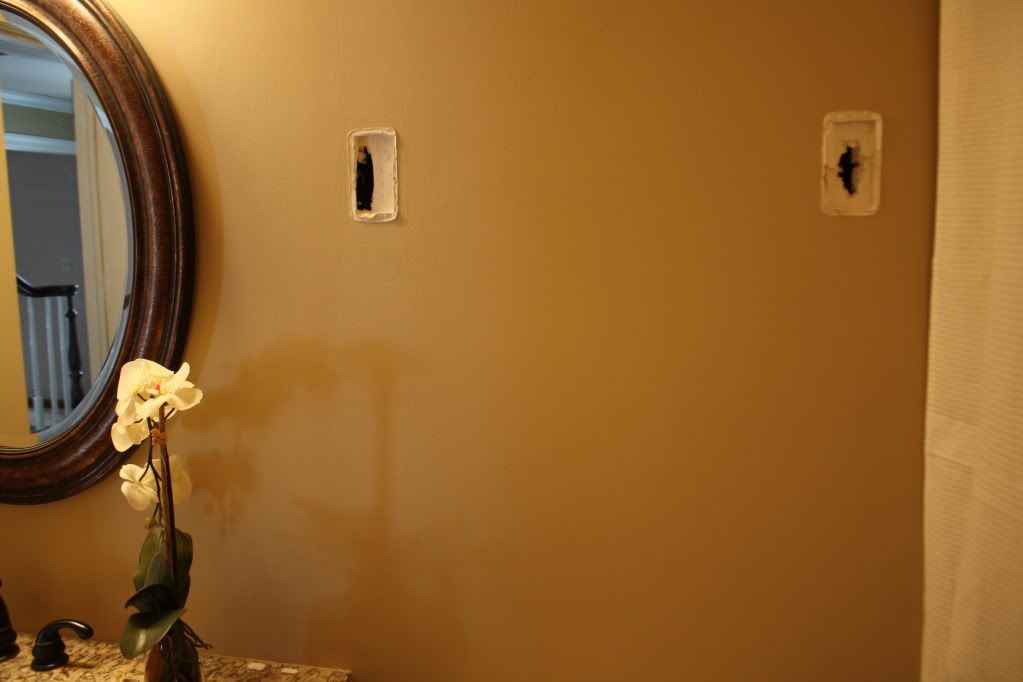 Problem of the ugly towel bar on the wall - solved.
New Problem: two gaping holes in the wall.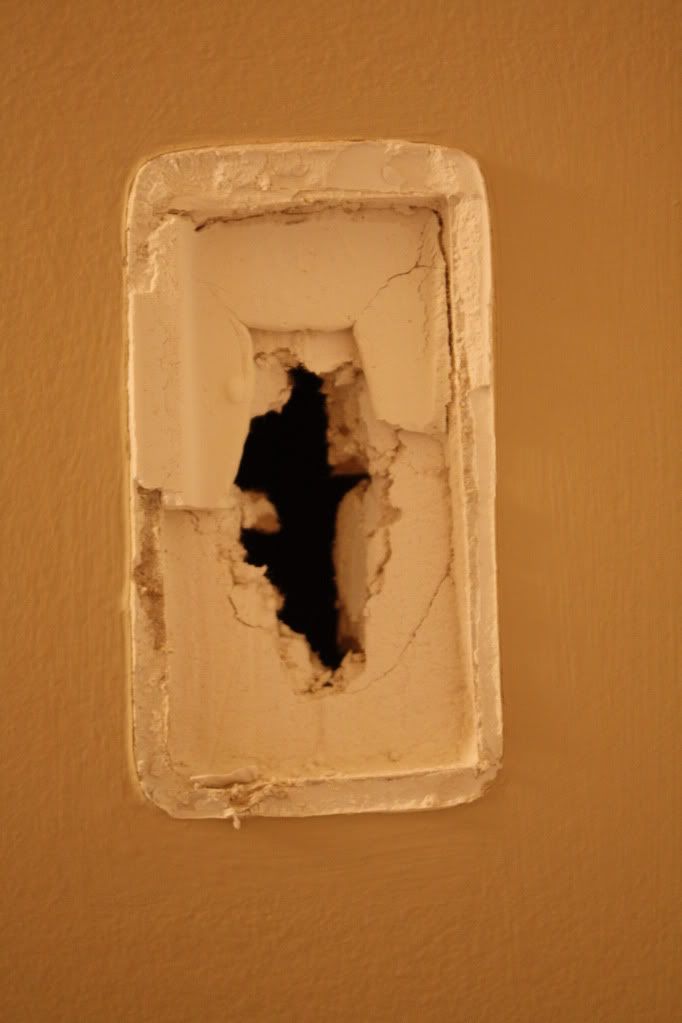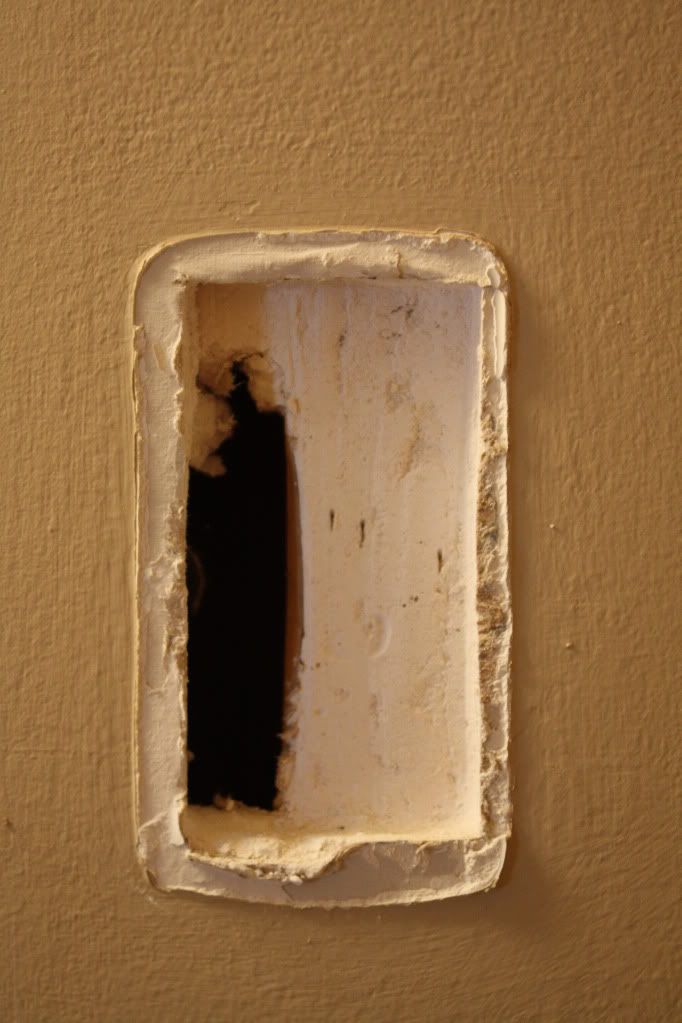 Me: We can do the drywall repair, no problem!
Hub: What do you mean by we?
Anyone have any dry wall repair tips?
As hard as I tugged, I could not
rip
remove the toilet paper holder of same design off the wall - so we still have two of those. One ugly ceramic one that you need to be a gymnast to reach while on the potty, and another pretty oil rubbed bronze one in a nice normal spot, easy to reach while seated.
On a positive note, we took a trip to IKEA yesterday with everyone else in the suburbs of Chicago, looking for a bookcase for Claire. I was hoping to find a desk and bookcase option that we could modify to look like built-ins in her room, and add a nice little window seat to boot. But no such luck. But I did come across these niffy little storage boxes that are perfect for holding all of her school papers year by year: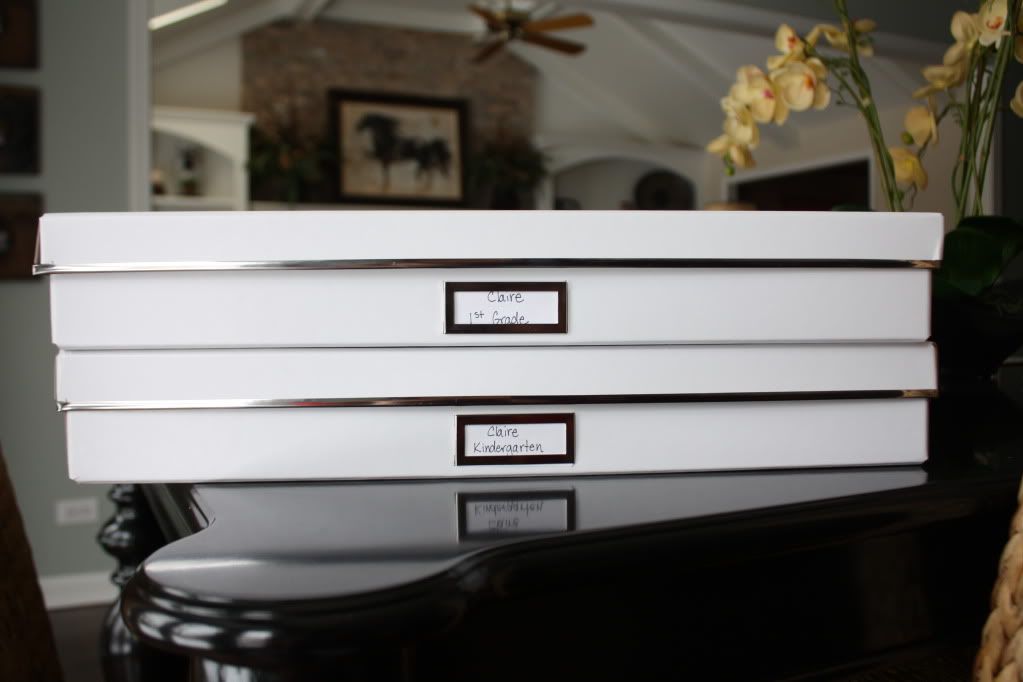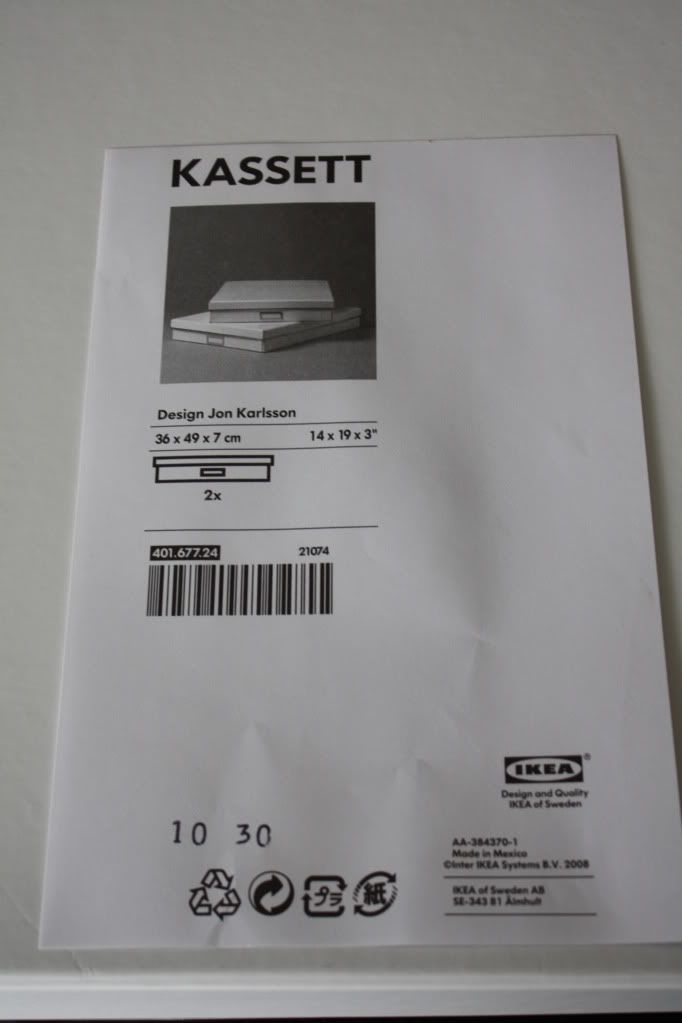 They were only $7.99 for a box of two. I thought I can grab a couple every once in a while until I have enough for every year of school, PreK-12. No messy file folders like I have now, nice and organized.....ahhhh......