While I would like to keep my naive knowledge of a Blizzard limited to the one that you eat with cookie dough from Dairy Queen - I am no longer able to hide my head in the snow - so to speak....
My cousin lives downtown and she ventured out in this to take this cool picture, which is worth 1,000 words: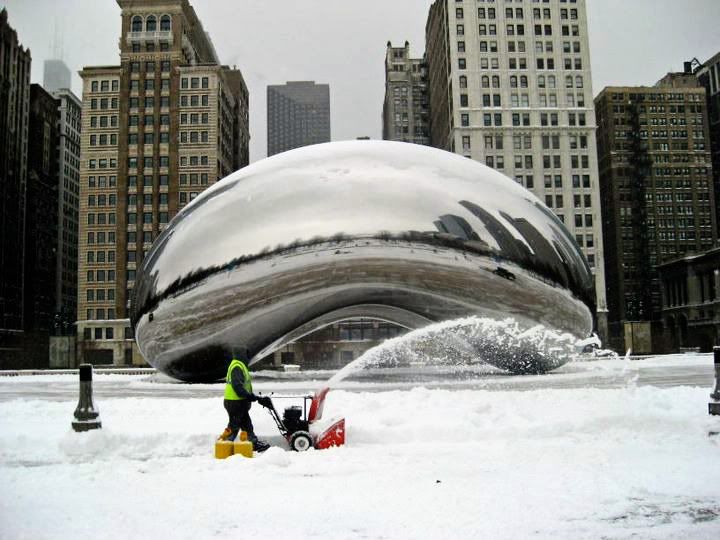 Here is Lakeshore Drive, with hundrends of stranded cars: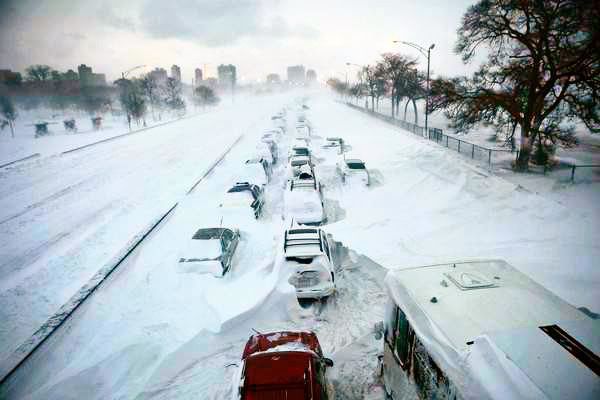 And here we are at Casa de Snow: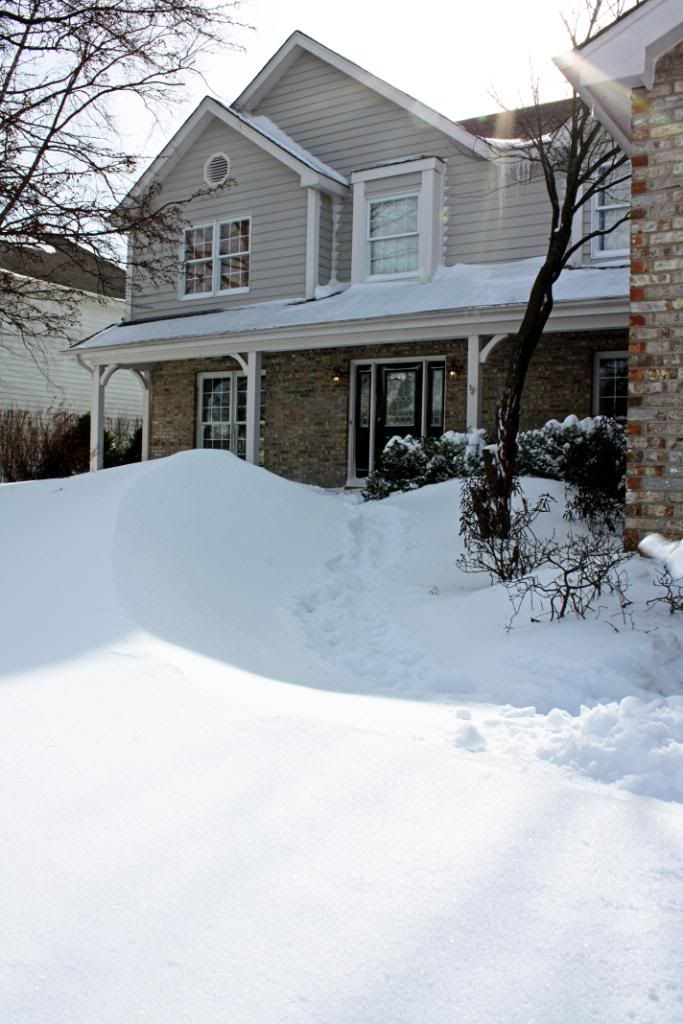 To give some perspective: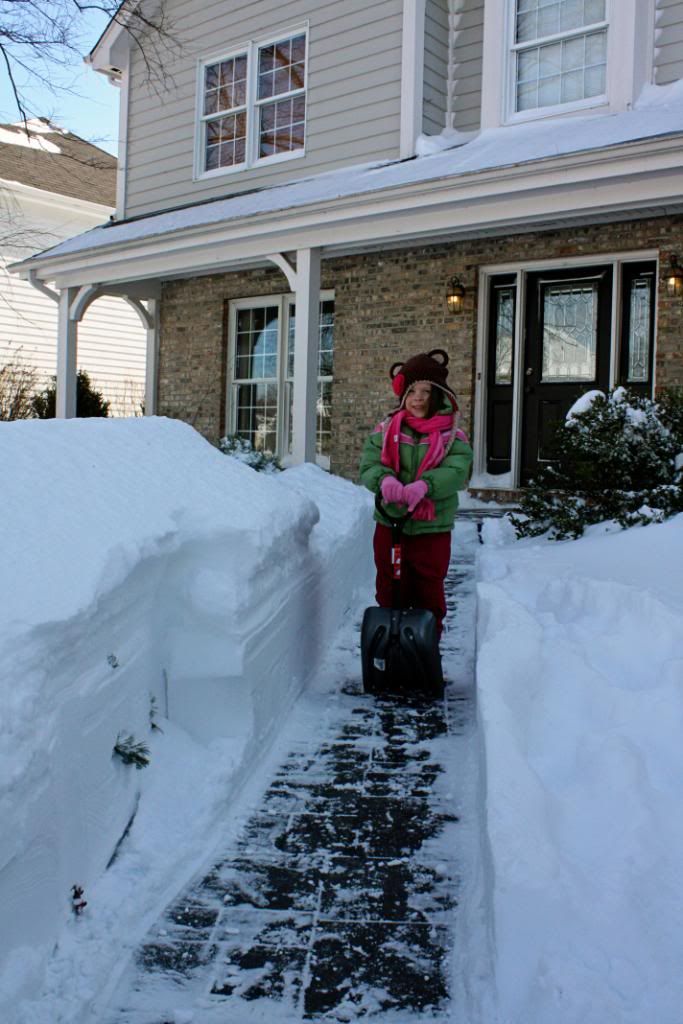 And a fun before and after: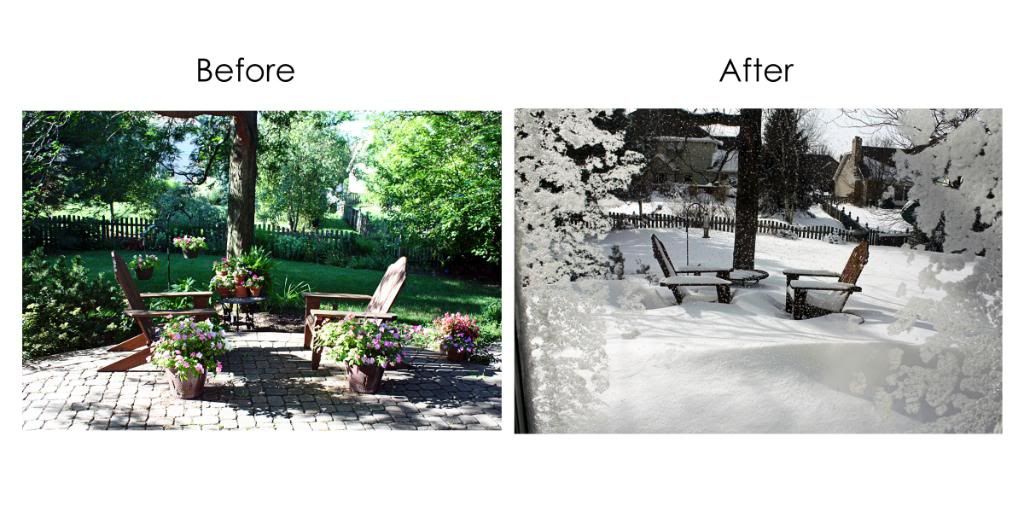 We are warm and cozy inside, staying as far away as possible from that -14 outside. I bought up some paint when I heard the storm was coming so I could get started on the guest room, but I have been snow busy I haven't had a chance!
Stay warm out there!