House Tour - Family Room
Is any room really ever complete? Please view with the understanding that unless otherwise stated - all rooms are a "work in progress".....
Our Family Room
Before: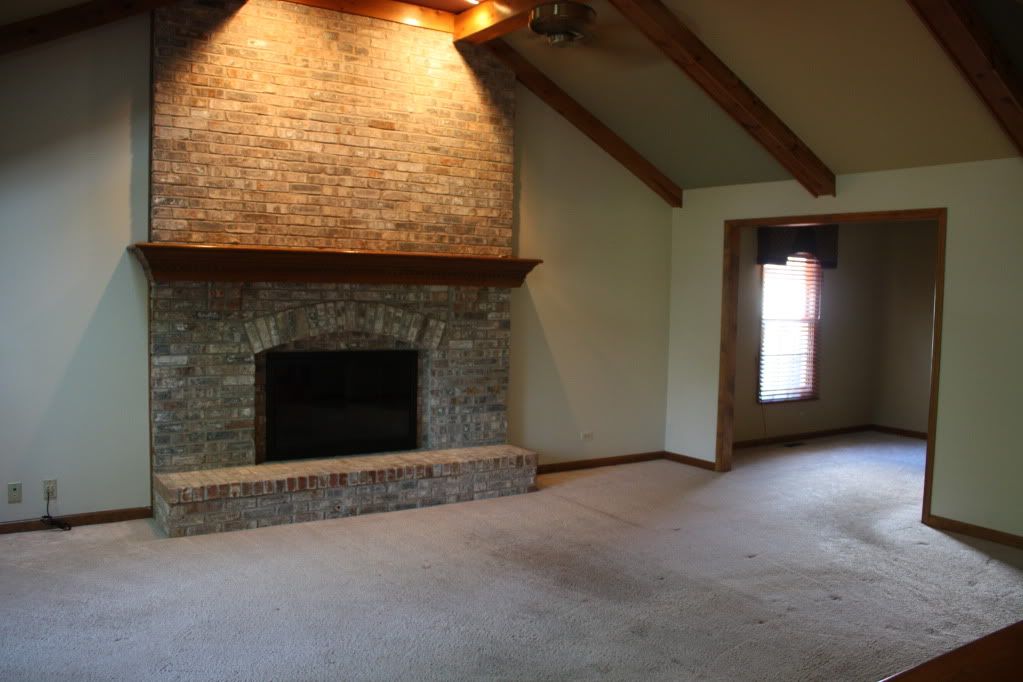 Nice beams, and checkerboard ceiling, right? Purple, green and khaki, nice.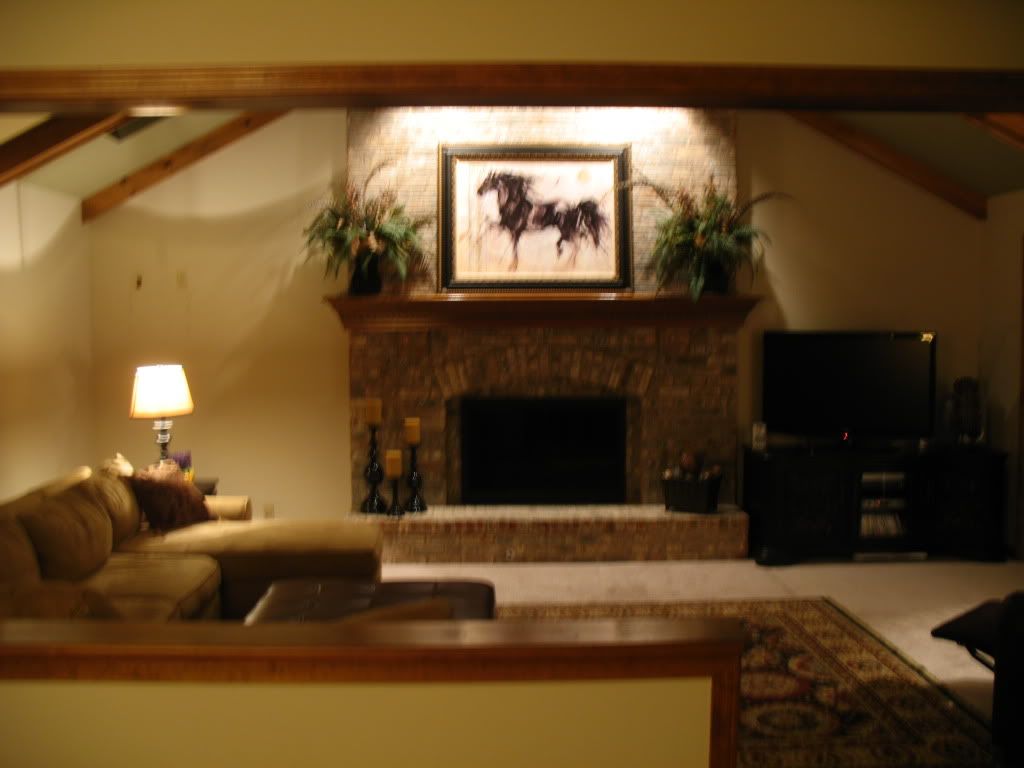 This little half wall served no purpose, except for closing off the space.
After: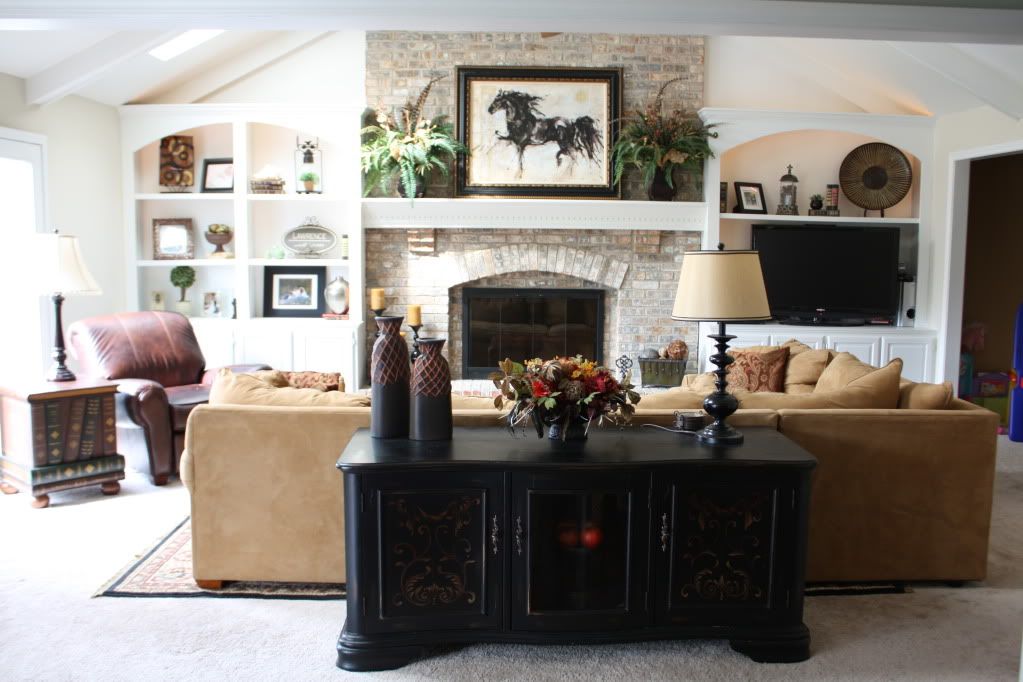 The built-ins my FIL built! Love them! And our no longer needed TV stand, now standing in as a sofa table.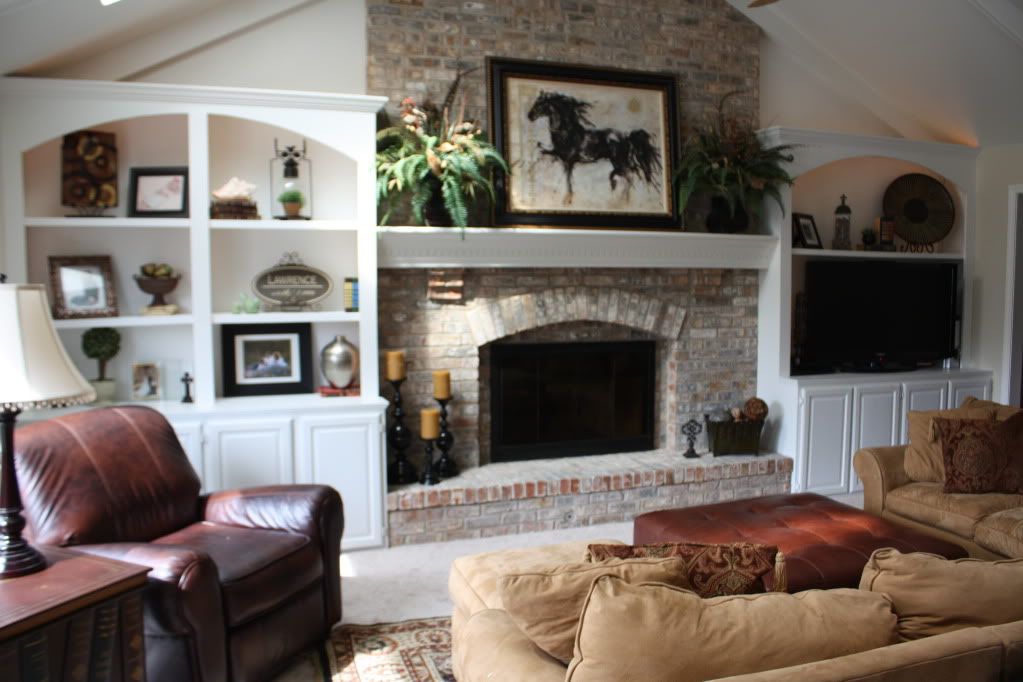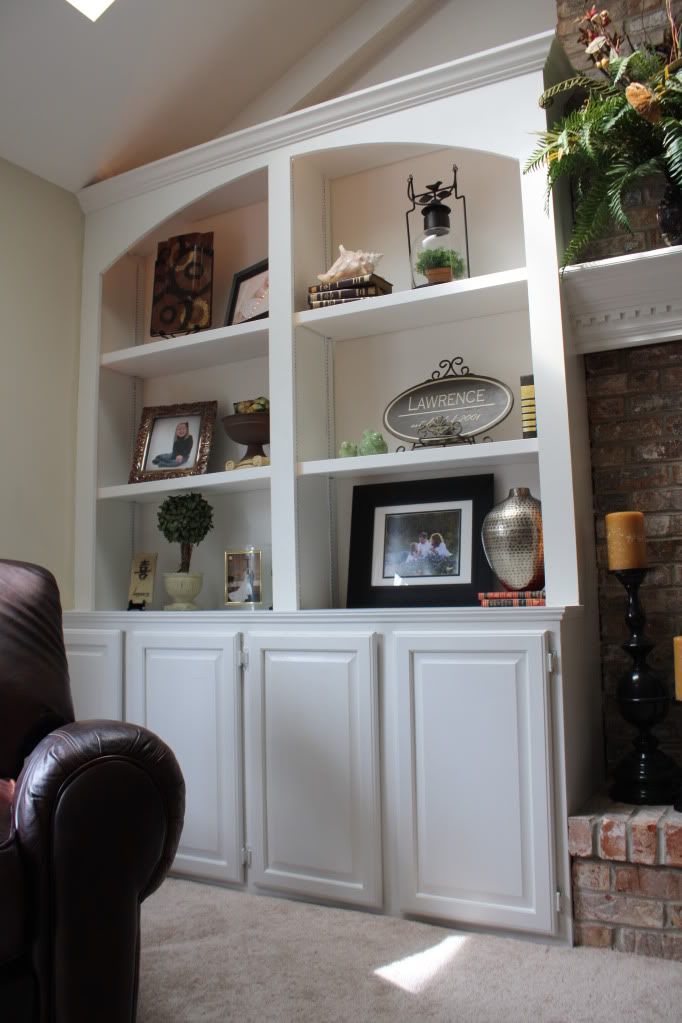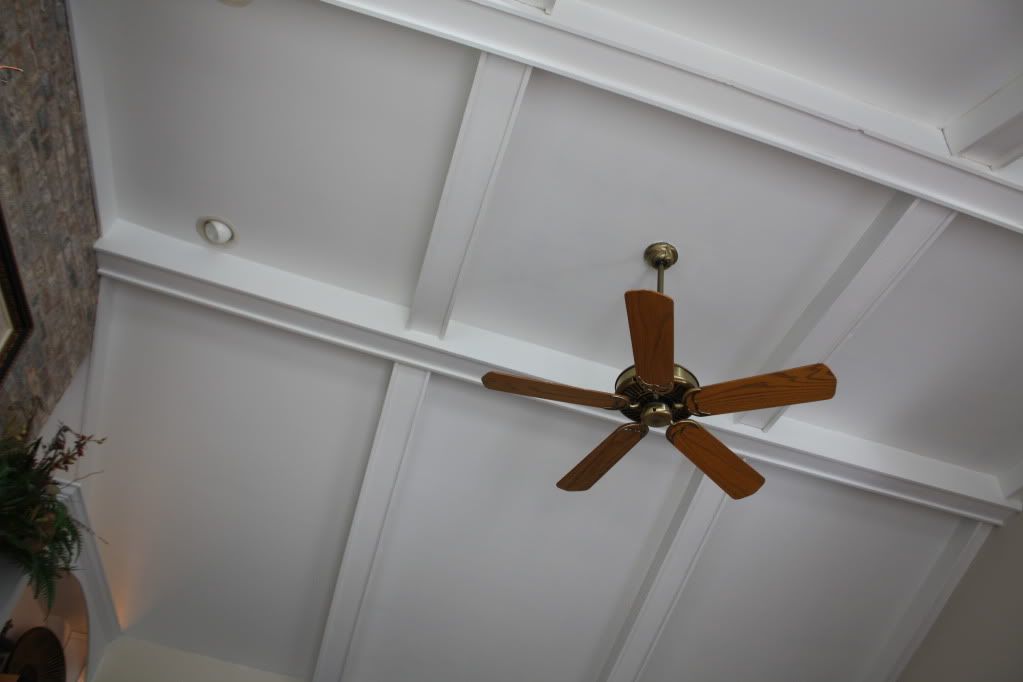 After about 5 coats of paint, and 3 days of caulk - there are still cracks that need filling and paint that needs painting - but Ryan gave up on it for now.
Linking to:
View Along the Way
- Roomspiration