So I have been out looking for plates to fill the space above the headboard in my new guest room that is eagerly awaiting company...
I couldn't decide - simple classic white, or graphic black and white?
A random arrangement or something more streamlined and symmetrical?
I found a few inspiration pics: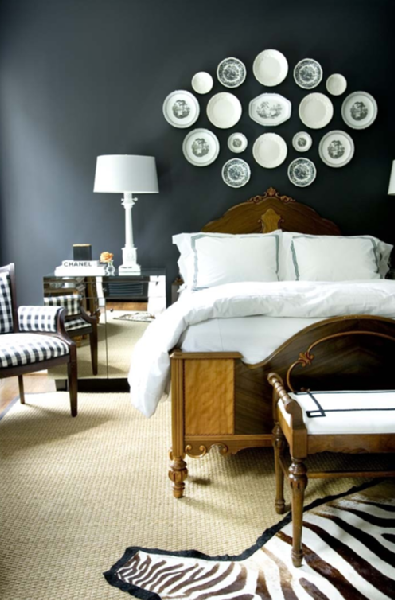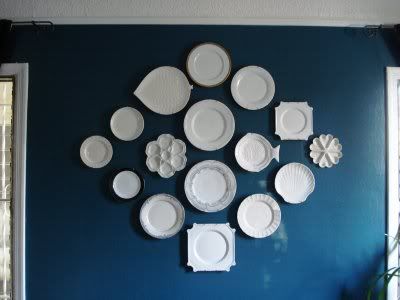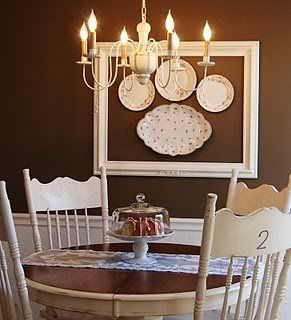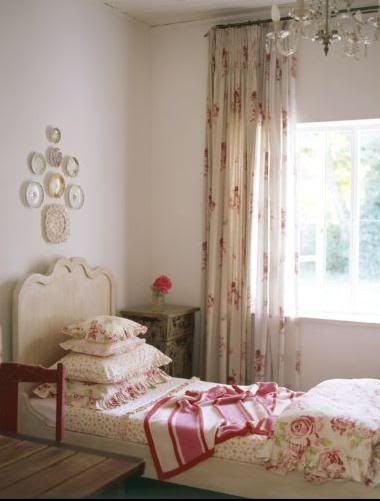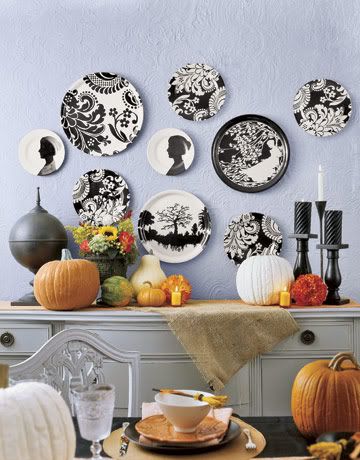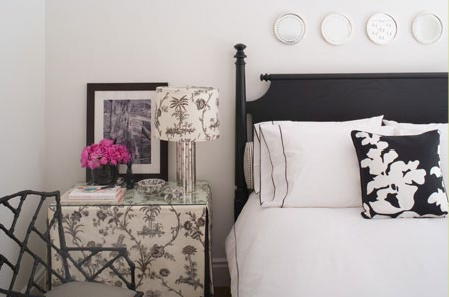 With so much pattern on the bed and windows I think I might go with plain white, and I think I am definitely a symmetrical kind of gal. What do you think?