I've Been Featured! Judy at
DIY by Design
was so sweet to feature my guest room redo on her blog last week after I joined in her Swing Into Spring linky party. She even used the word stunning! Wow, talk about making me feel warm and fuzzy!
Judy's
kitchen
had me at hello and I knew I needed to see what this talented gal was doing in her house.
Thank you Judy!
I have been improving on my room, and I just learned something new from Sara last night on Sara's House. The rule of thumb with nightstand/lamp proportions to the bed is:
Your nightstand should be as tall as the mattress and your lamp should be about as tall as your headboard - wow! Who knew? Did you?
So what I bought for my new room, might be a little off...what do you think? Lamp too small here?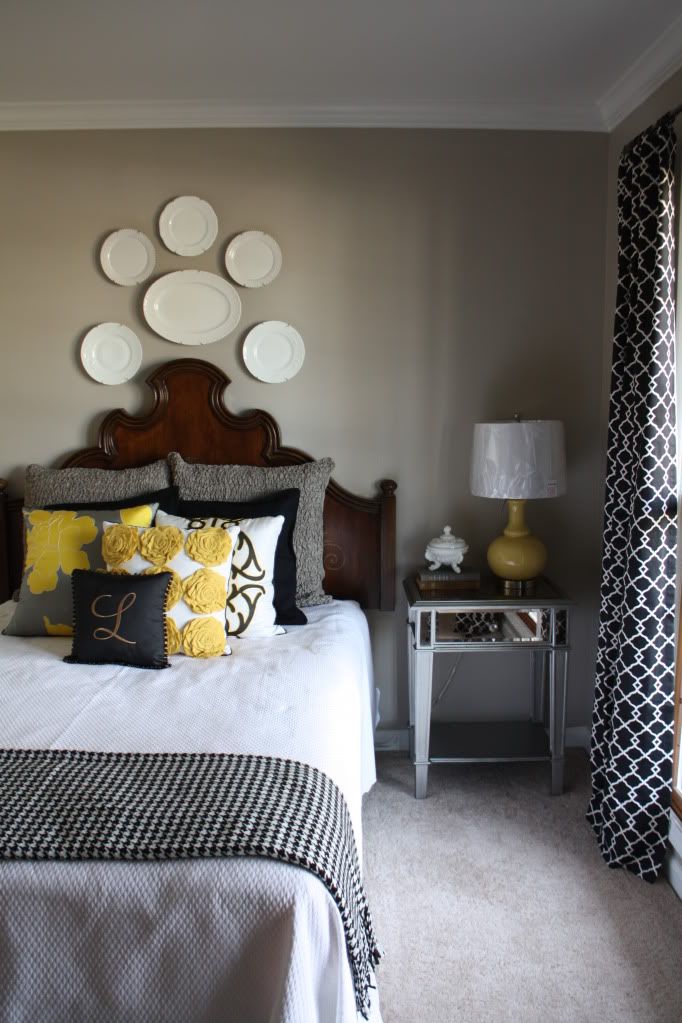 As you can see, I still haven't taken off the plastic wrap from the lampshade yet, so I can totally take it back (I think I say that about most things - which is why my MIL laughs as she picks up most things in the house to find the price tag that is still stuck to the bottom of things I've had for years).
I love the nightstand, so I might need to raise the headboard up a bit?
What do you think of the plate arrangement, it wasn't the arrangement I had on the floor, but when we put it on the wall I kind of ran out of room. Does it look off kilter, not enough plates, just need to move around a bit?
OK, now I am off to finish the Variety Show program - which I should have been working on for the last hour....