We are in the middle of landscaping the front yard - most of the 18 year old overgrown shrubs were ripped out on Father's Day, and will be replaced next week - finally! But at least I can pretty up the front porch a little for fall, right?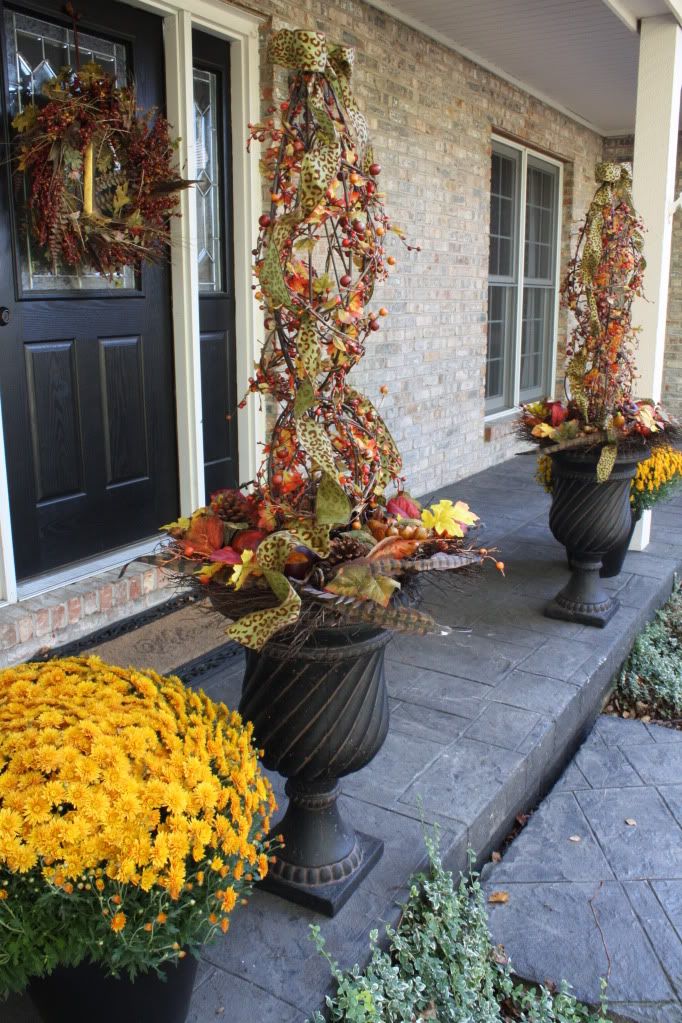 I used these urns and topiaries all summer, however the Mandevilla that I planted in them did not work out. The sweet potato vine grew like gangbusters!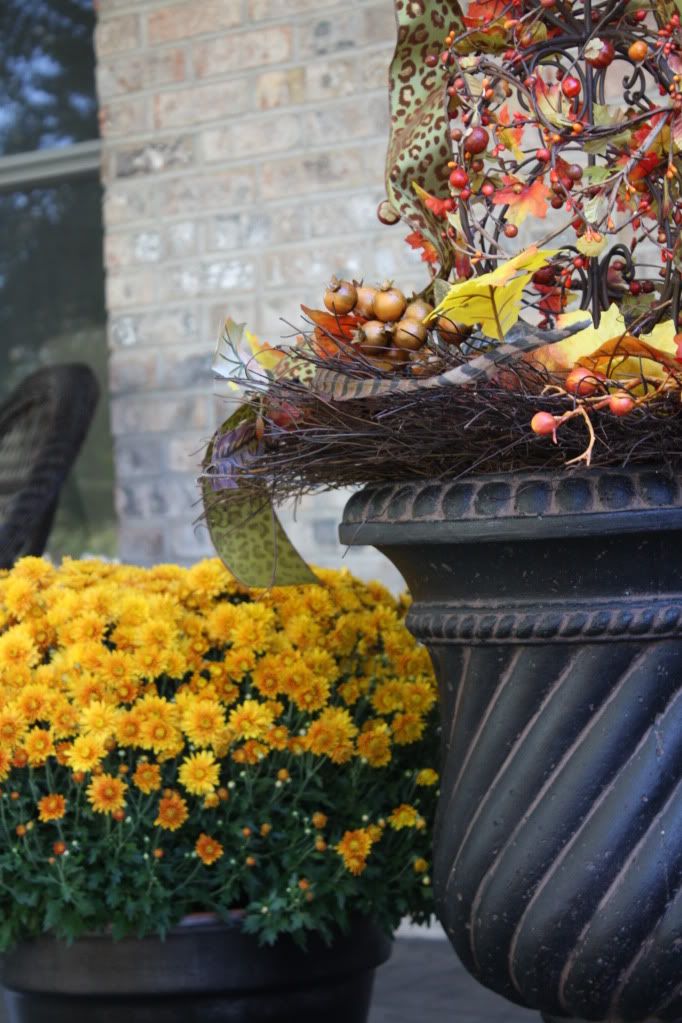 The pots for the mums were left by our home's previous owner - they were terra cotta pots that I sprayed with oil rubbed bronze spray paint to coordinate with the porch decor.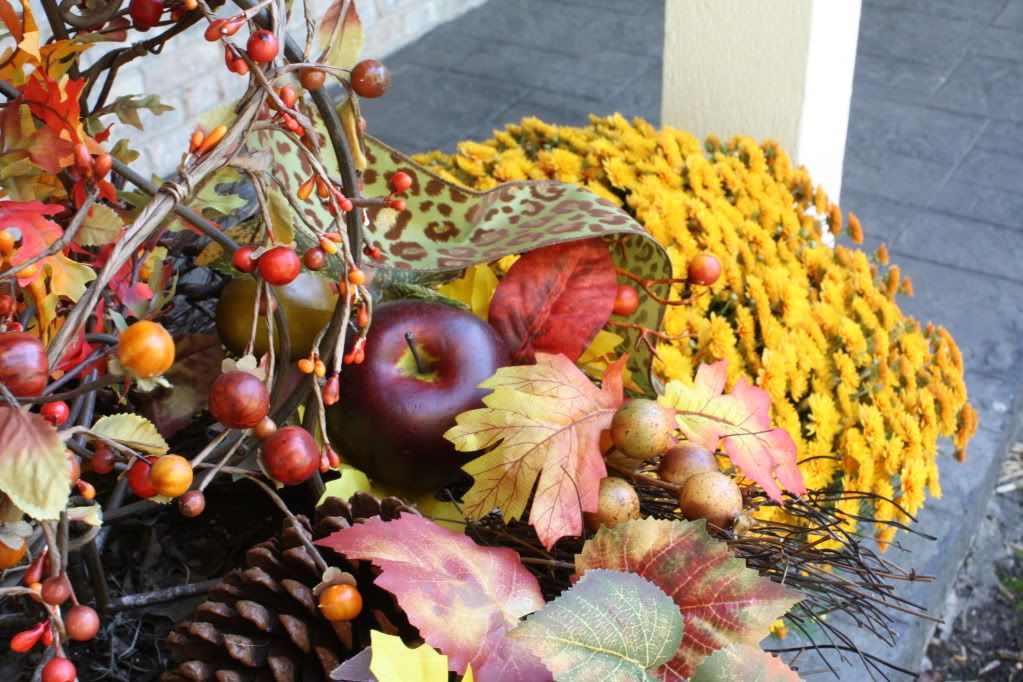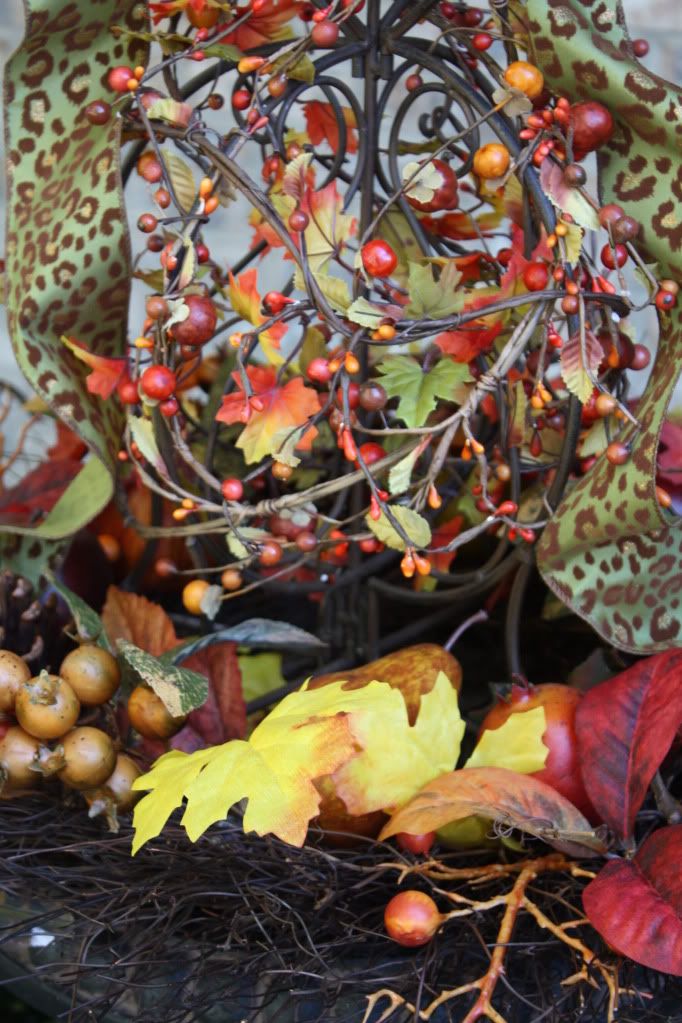 I placed a fall wreath flat on top of the urn and then put the topiary on top, through the wreath. I started with two berry and pumpkin garlands per topiary and that wasn't enough. Then I added one mini leaf garland and one more berry and pumpkin garland. I added feathers to the wreath, then topped it with a fun fall colored velvet leopard ribbon. I hope it all stands up to the elements!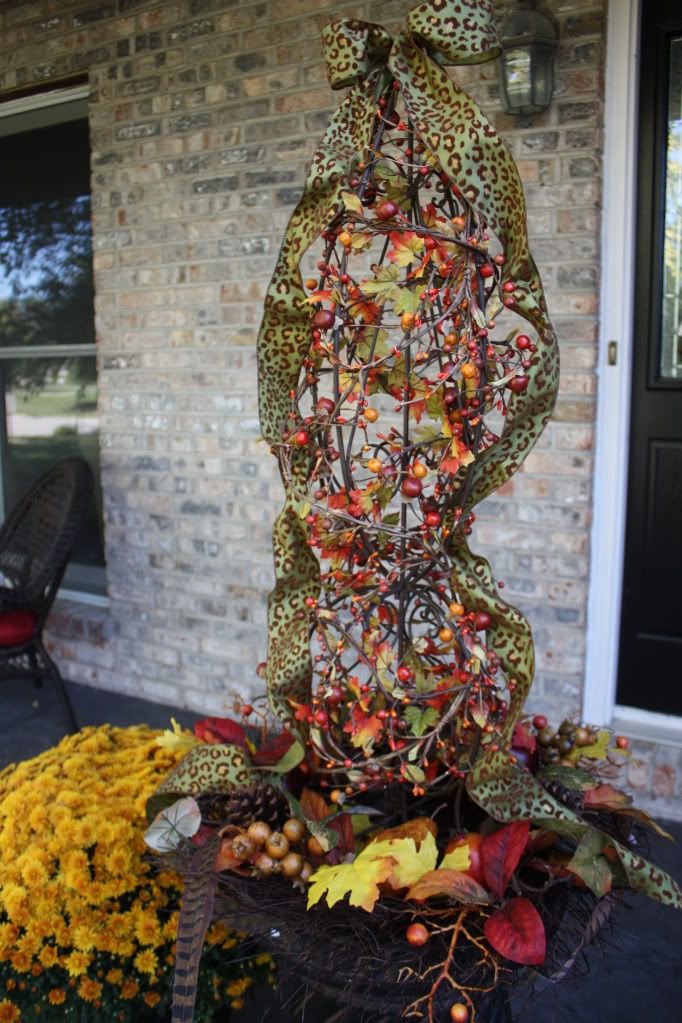 I got this wreath last fall at Hobby Lobby and added some feathers and the gold "L". Is it possible to have too many feathers?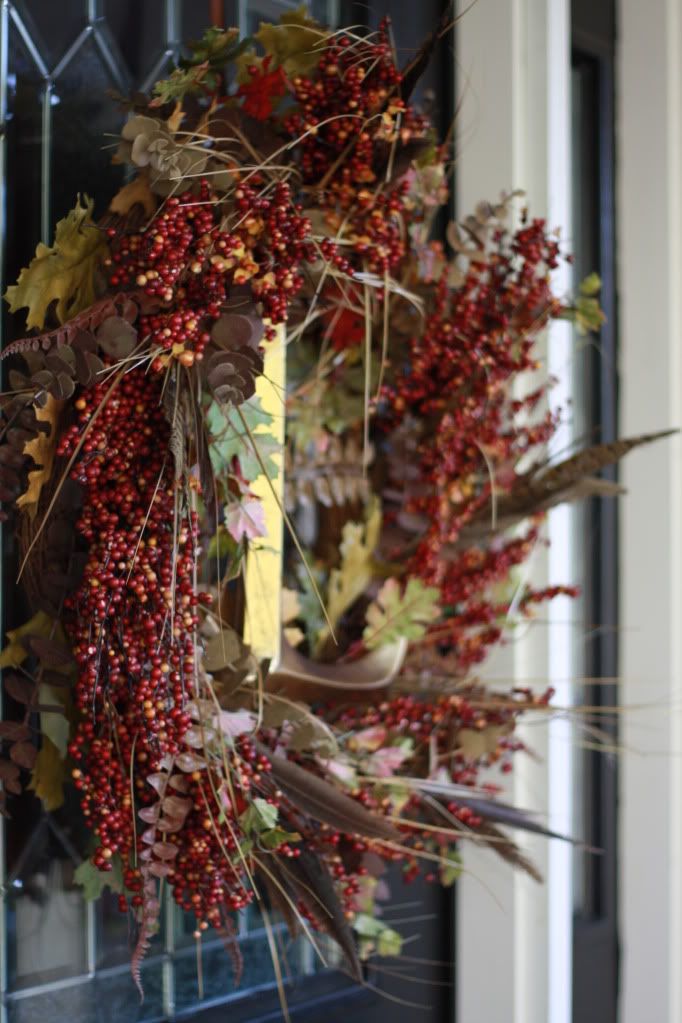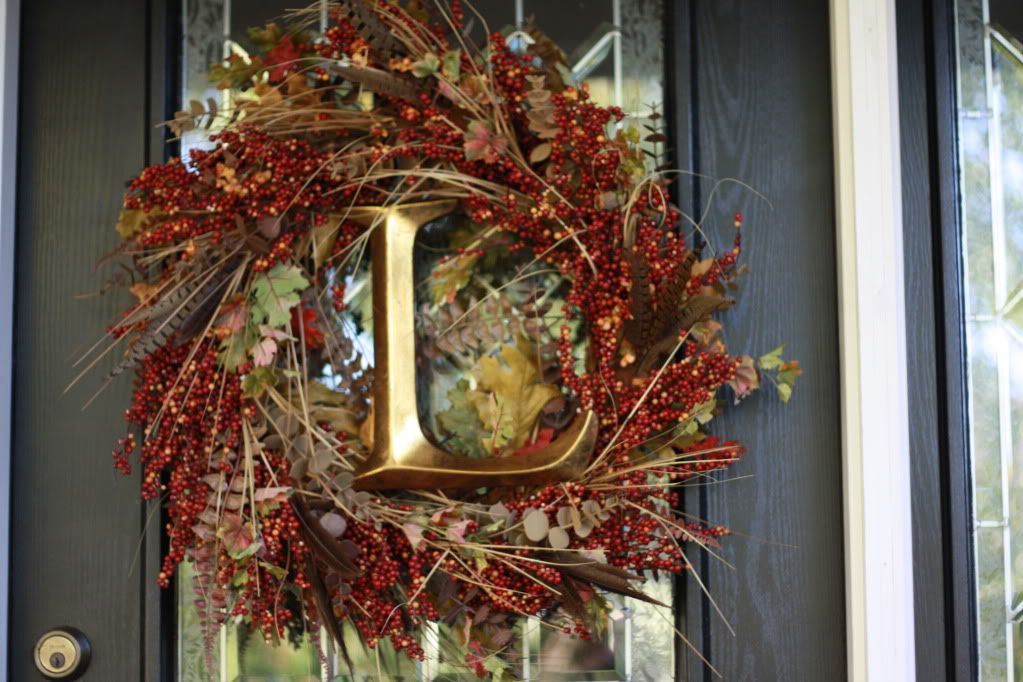 All that's left to add is pumpkins!
Happy Fall!
Linking to: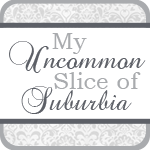 Centsational Girl Fall Linky Party