Is your mailbox a direct reflection of what is inside your home? Is it a peek of what one might see when they walk in your front door? Or merely a vessel to bring you ads upon ads upon ads and the occasional birthday card?
Here was the mailbox as it came with our house: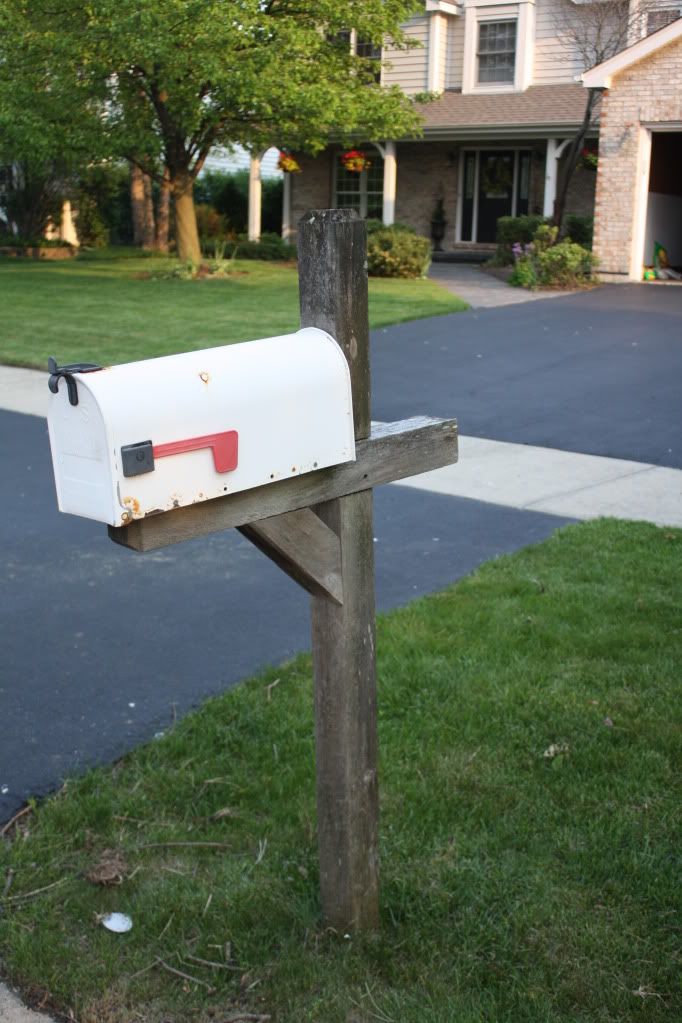 Sad, decaying, droopy little mailbox.
As I was looking to replace our mailbox, I took a tour around the neighborhood to see what kind of mailboxes are in fashion. What do these mailboxes say?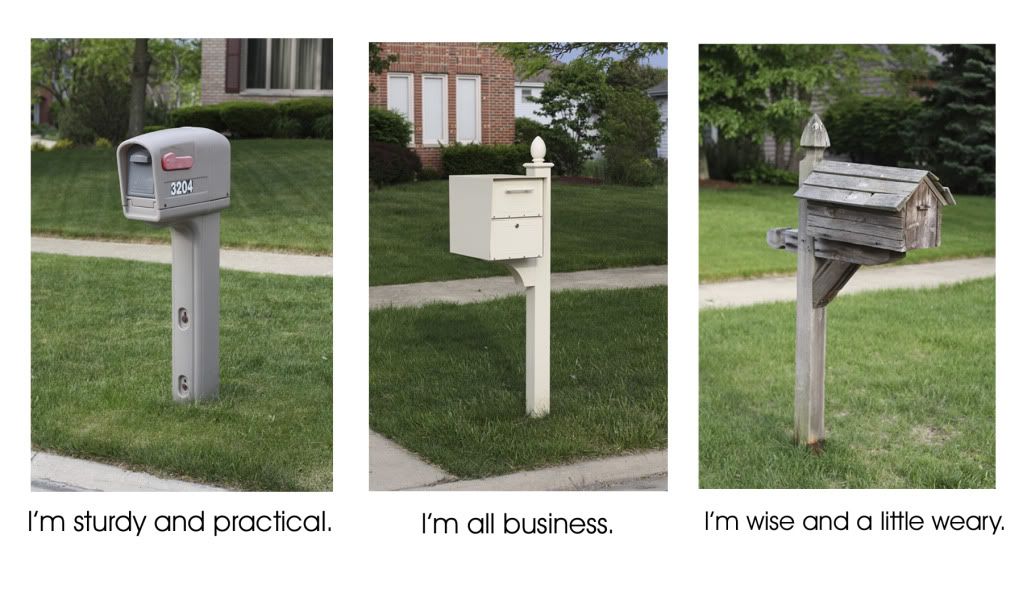 Ok - so now, well on the way to finding the mailbox I like, and of course Home Depot had the post, but not the actual box that matches. So after a parade to all hardware stores in a 10 mile area, I bought it online and talked them into free shipping.
Ryan was putting off our little mailbox renovation because he didn't want to deal with concrete, so I went out to see if I could get things going myself - low and behold - the post we bought could just slip over the existing post with a little modification. So I got him to come out with a mallet and whack the post arm off - and then out came a swarm of bees!!! That had apparently nested in the post. (They came back for a quite while to look for their home.....)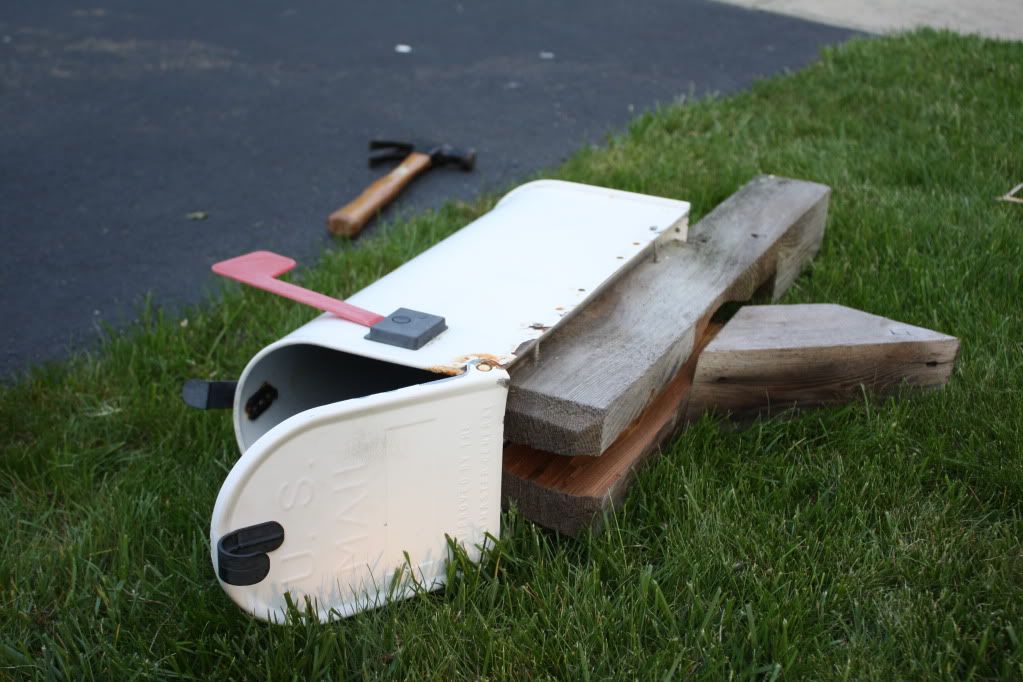 Here was my mailbox inspiration: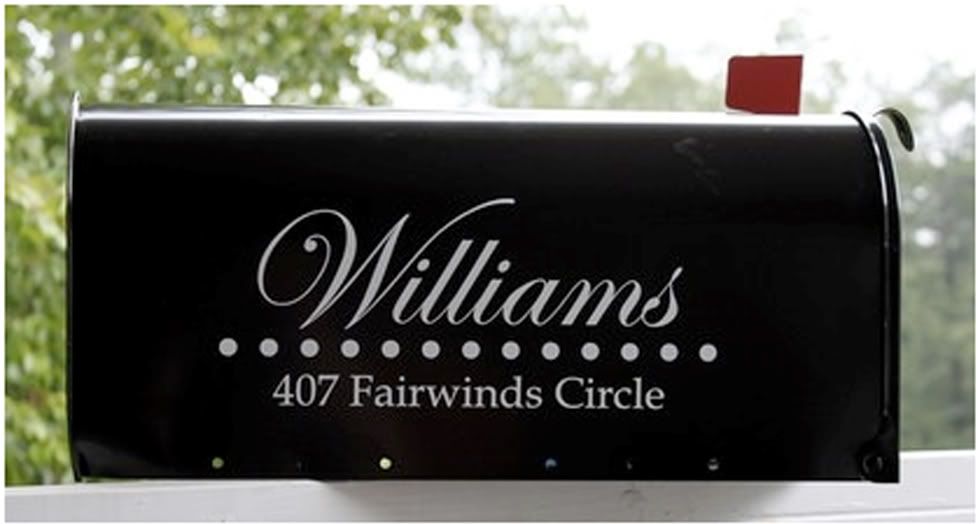 I love the vinyl name and address, but with the style of box I chose, all of that information would not fit. So I went with just the address. When Crafty Why Buy It When You Can Make It Whitney was here visiting, she tried and tried to help me cut out the vinyl on my Cricut machine - but it's blade does not have the finesse that her Silhouette machine has - so she had to cut it out at home and mail me the vinyl - hoping I can do it right without her guidance. But she did send me some nice directions - don't you love a good friend who knows that you always need a little assistance...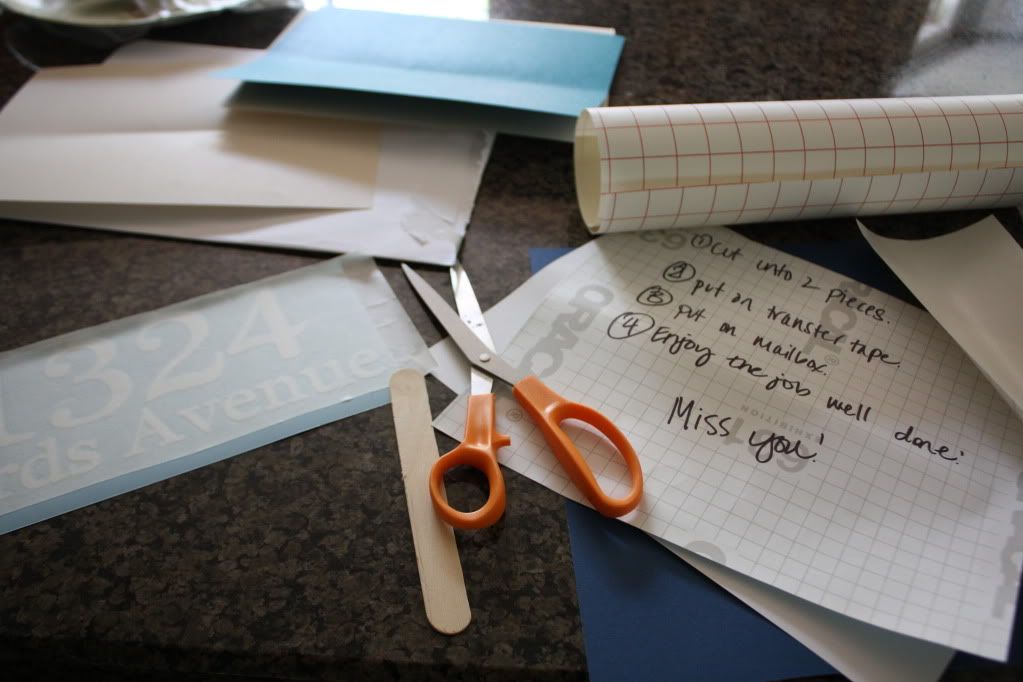 So I put on the transfer tape all by myself (even though I was really nervous to mess it up!), then took it out to the mailbox to rub it on...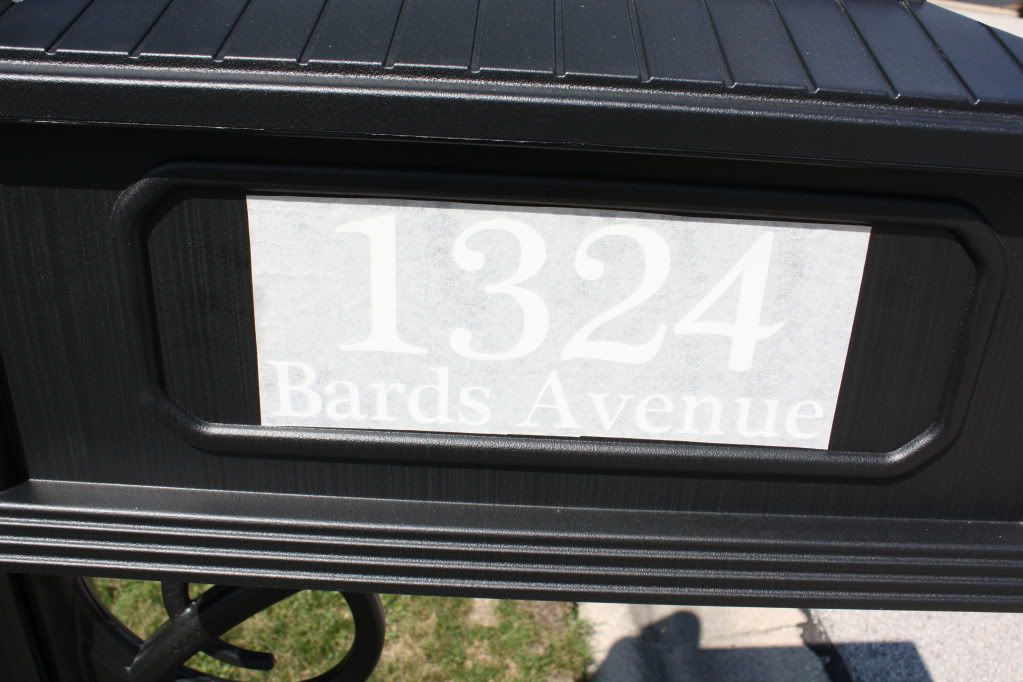 And Voila!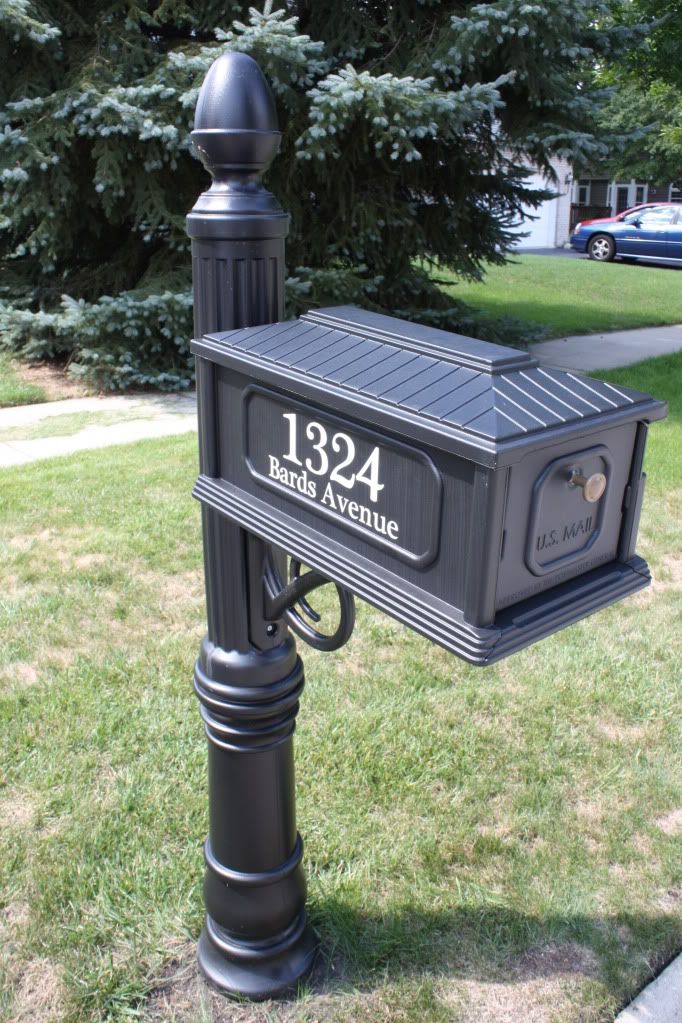 What does my mailbox say about me?
Linking to: