We had a really lovely Easter in Kentucky with my in-laws. Here they are on their sweet porch.
Look at all that green! We don't have all that pretty up here in the frozen northern tundra of Chicago quite yet. Their town has a Dogwood and Azalea Trail every year that leads you through the town to look at the beautiful blooms!
Before I even met her I heard that my mother-in-law Martha is known 'round her town as the Martha Stewart of the South, and how fitting that her name is Martha too! Her home is always so lovely, I thought I should feature her with a little peek inside some of the rooms. She started her own blog, so check it out to see more of her beautiful home -
Martha's Barefoot Designs
.
MIL and FIL are quite the talented team. They have a large collection of storytelling antiques throughout their home. He can refinish any piece of furniture, no matter how battered, scarred or painted. Let's start with the Dining Room.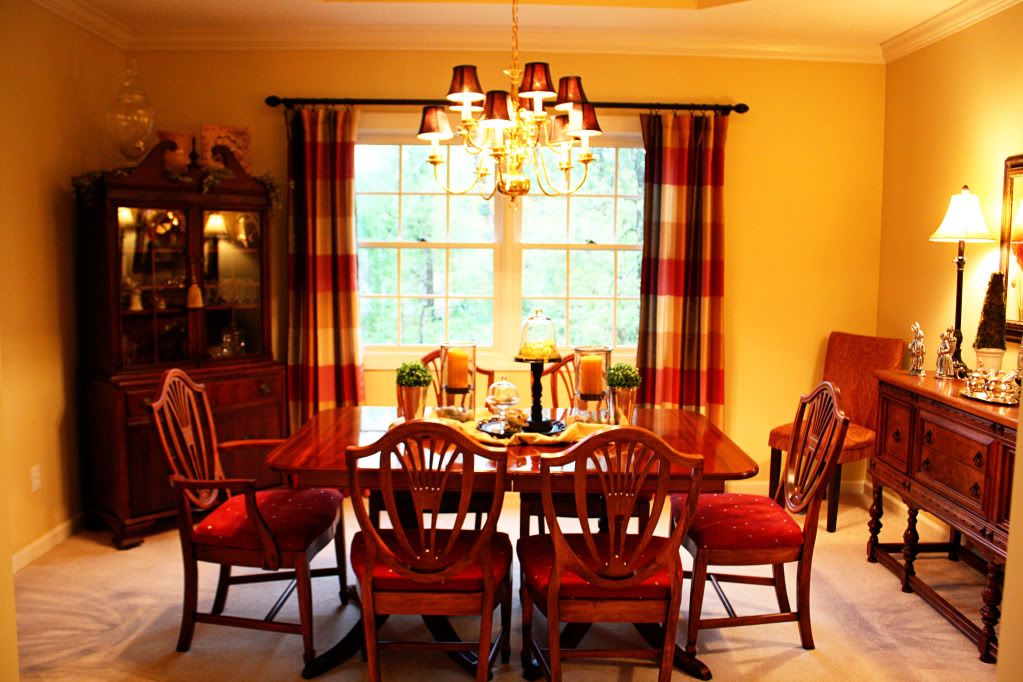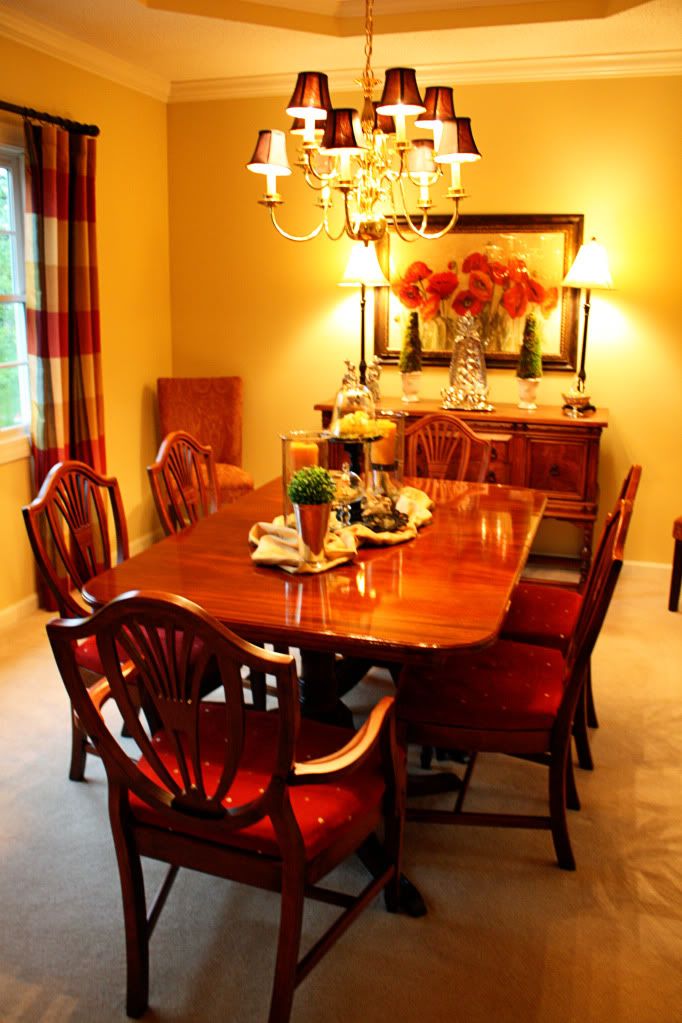 I love this vignette centerpiece. She has a wonderful talent for making the perfect little collection on any tabletop, bookcase, mantel, etc.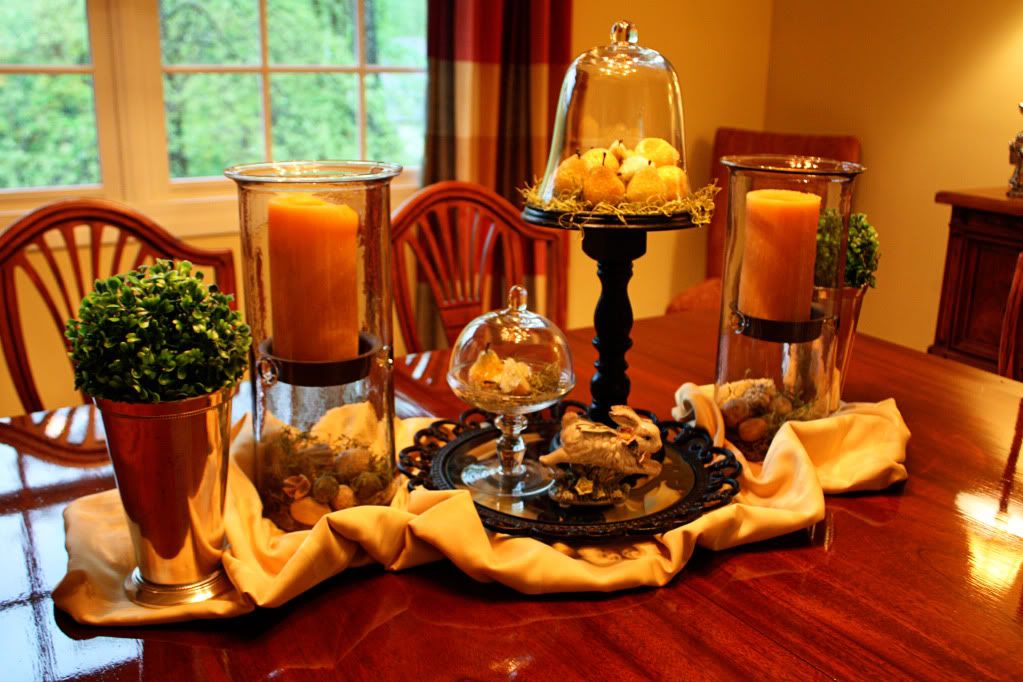 Isn't this a pretty sideboard?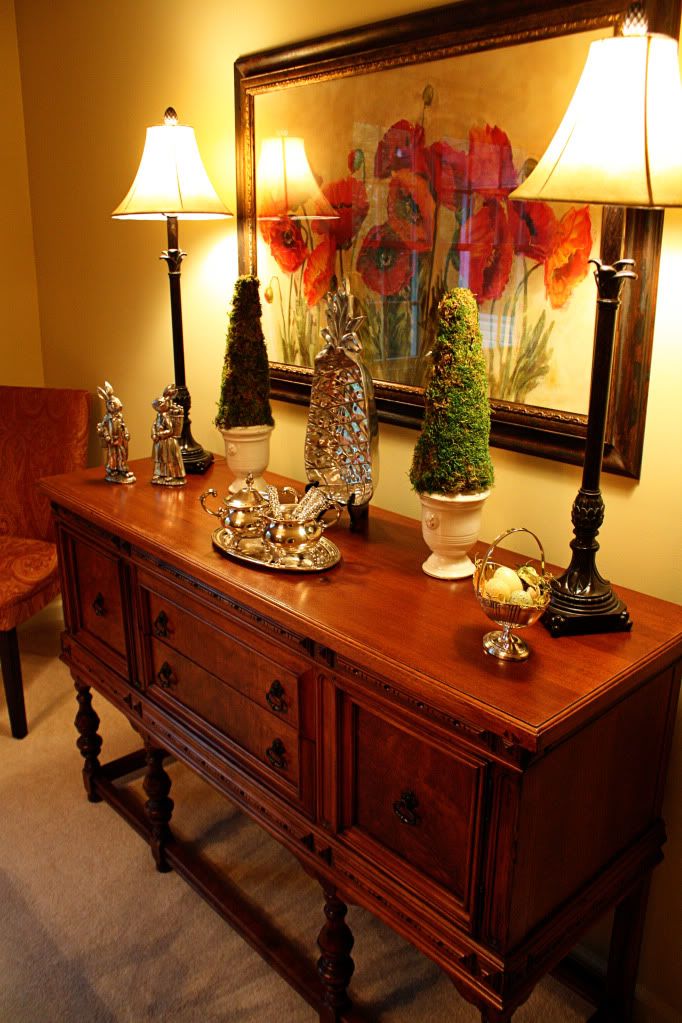 Complete with a little bit of bling, check out these rhinestone stirring spoons...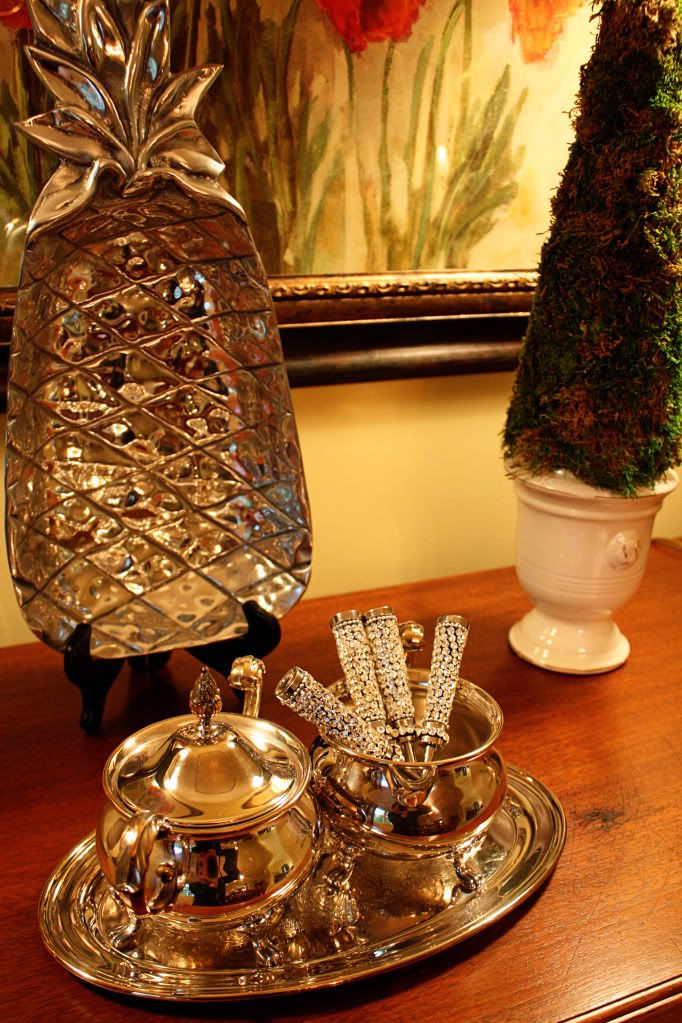 This pretty hutch in the corner is full of beautiful serving pieces, and at Christmas time holds a wonderful display of Cuthbertson Christmas china.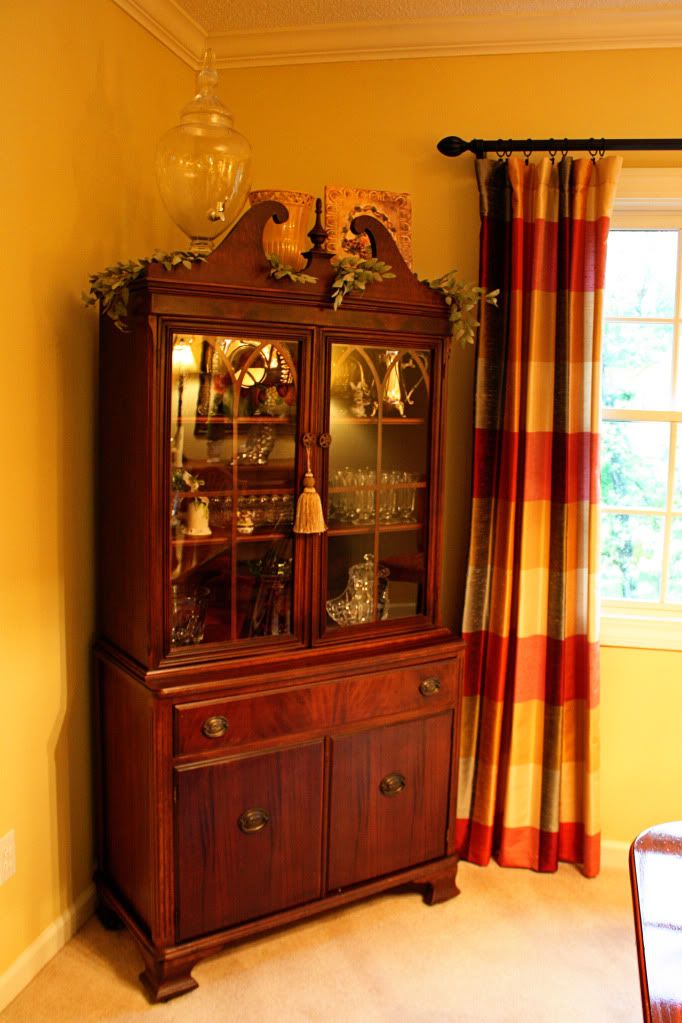 Doesn't she have such a talent for decorating? I have tried to talk her into starting her own business for a long time. Another room to come later this week...
Here are some highlights from our trip...
Her is my lovely in her Easter best: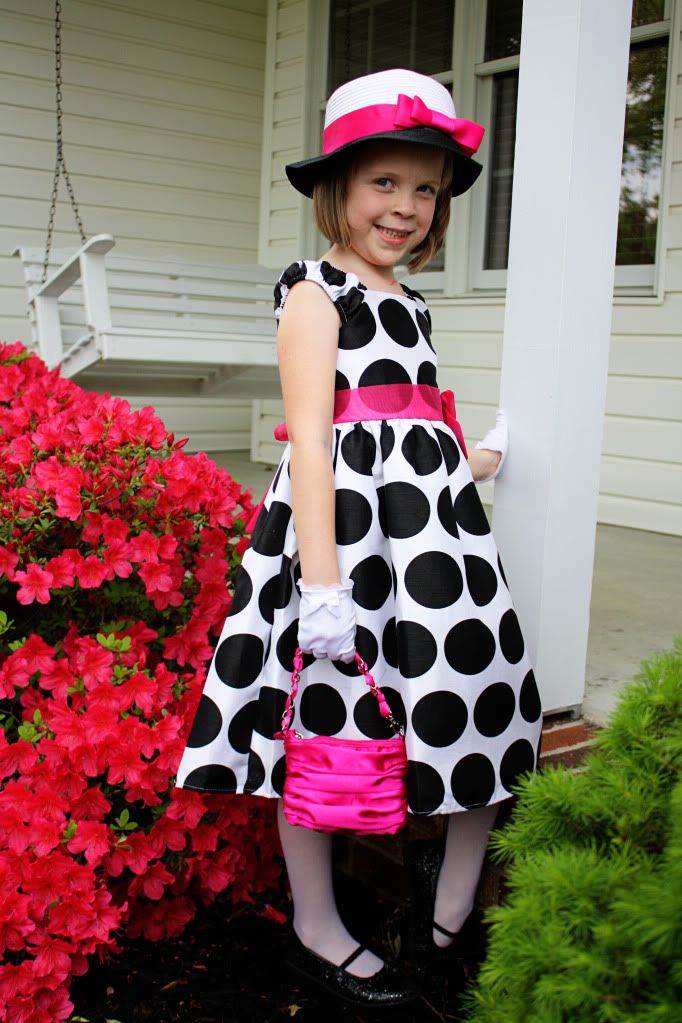 And here is the 4-wheeler that my MIL won at a dinner for hunters. If you only knew her, you would how ironically funny this is!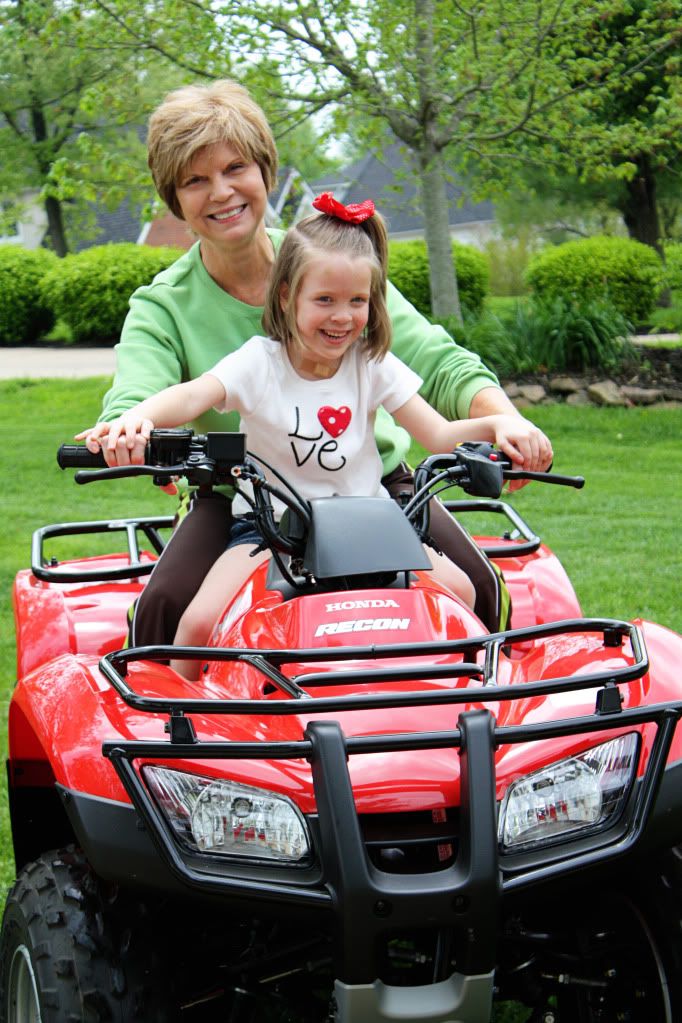 And here is the confection my child whipped up at the church Easter egg hunt: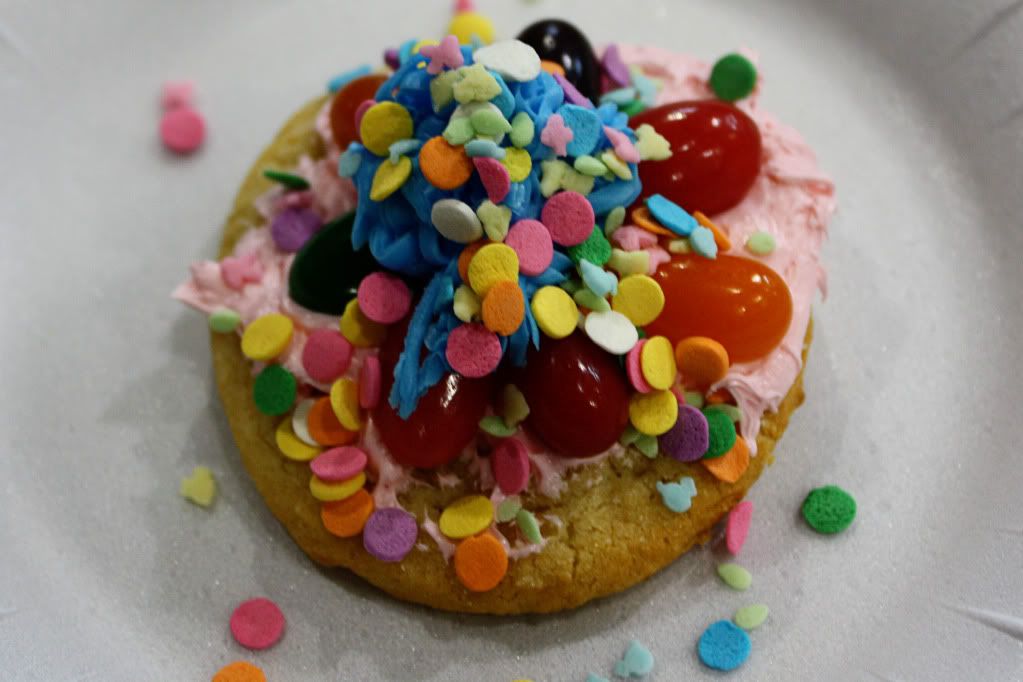 Yum-o, right? Whew - after about 3 bites I think she was sugared out, thank goodness, or we would have been scraping her off the ceiling about 3am.
Linking to: