A while back I got this fantastic design board from
Emily
:
And I have been working feverishly to get it going, not without a few bumps in the road - of course.
The painting of forever! There was more trim to paint, crown, and a ceiling. I chose Ashes by Behr for the paint, and used my standard Pure White by Sherwin Williams for the trim. What a difference some white makes!
Wow - can you see how pink the ceiling looks after the trim is painted white? Yuck! So hard to look at!
We added a piece of molding under the existing crown, and left about 1 1/2" of the wall showing between the two, then painted it all white to trick the eye into seeing a lot more molding than was really there.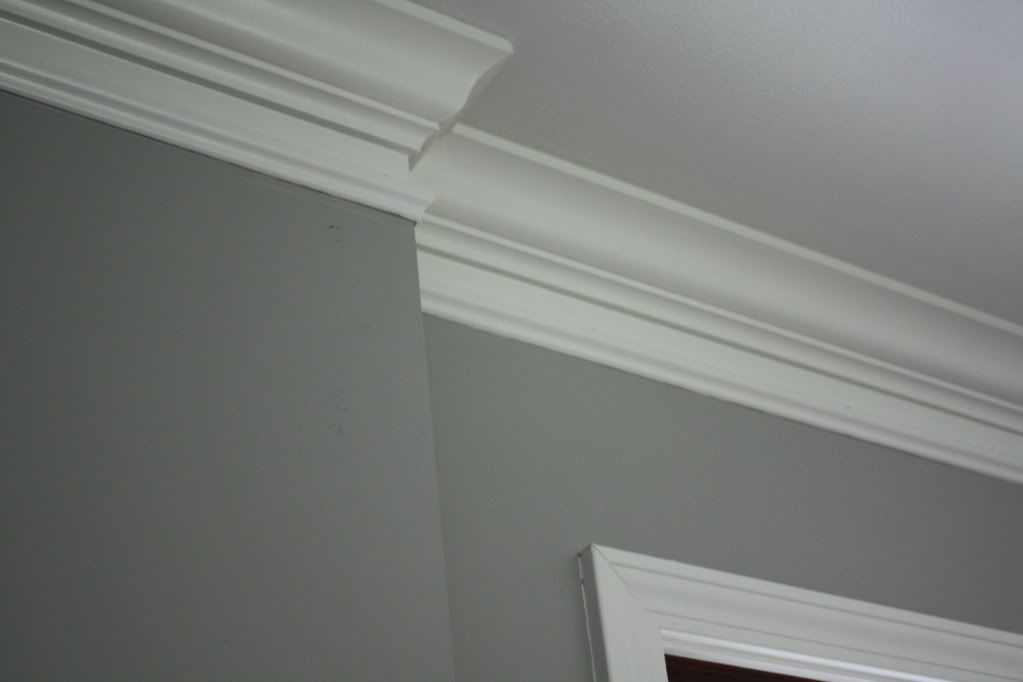 The nail gun and air compressor were new tools for us. It took a while for me to get over tightly closing my eyes, turning my head, and praying every time he pulled the trigger on the gun. We, umm... I mean Ryan, had a little trouble with the miter saw, getting the cuts to line up flush - instead of at weird angels with the need for lots of caulk repair.... which we had a few of. Our life lesson here, start on the wall that will be looked at the least, not the most visible wall in the room. Chalk one up to experience.
Then I worked on the horizontal stripes - I did the same paint color, but a different sheen - eggshell and semi-gloss. I am wondering now if the difference is too slight. Maybe I should repaint with a slightly different shade? What do you think?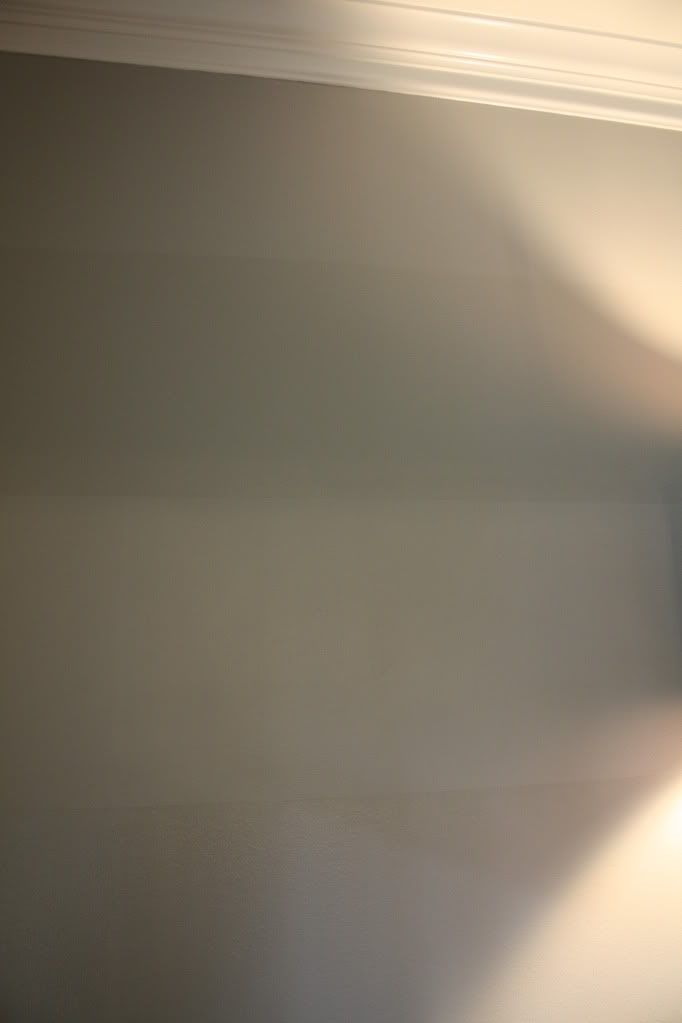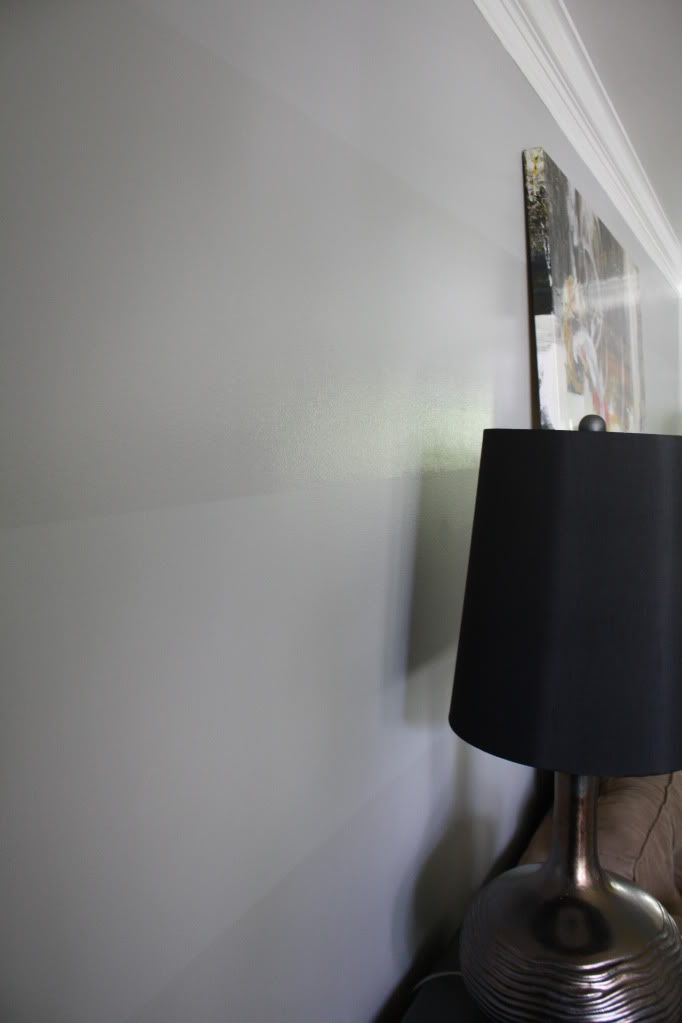 When I went to get the great painting she found for over the sofa, the colors were a little different than they looked online. And I was a little hesitant to pull the purchase trigger on that one, not to mention that it wouldn't fit in my car. So I tried to go the cheaper route, and found this one at Garden Ridge: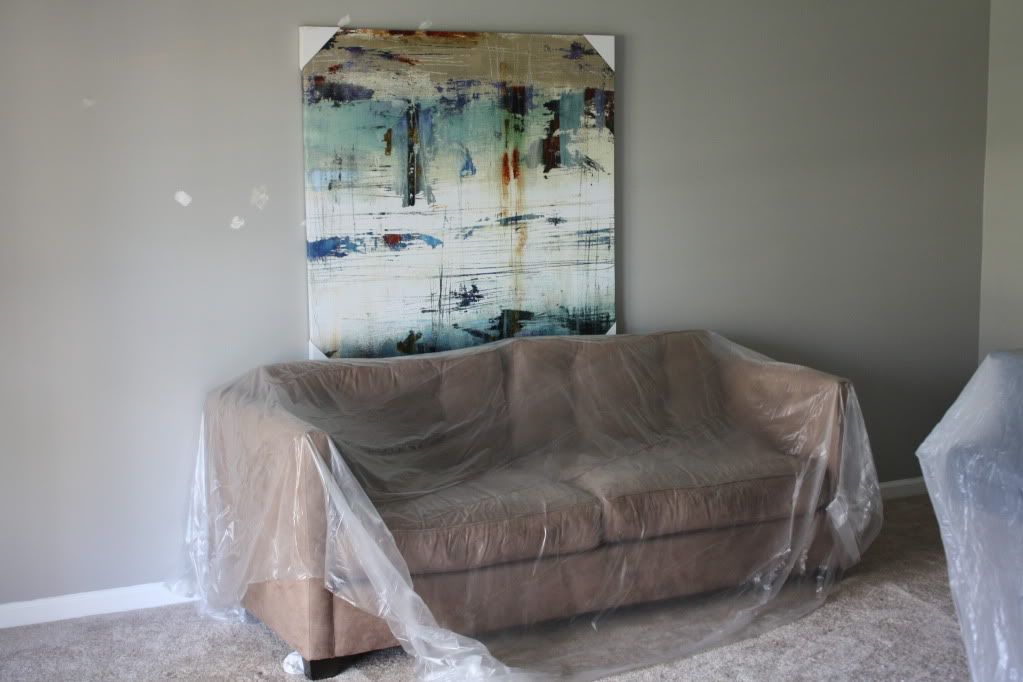 It wasn't cutting the mustard, so I went back with a friend (thank you Tracy!), who could fit this mambajawamba sized painting in her van, and together we decided on a more graphic, smack you in the face painting, that is really cool!
Here it is: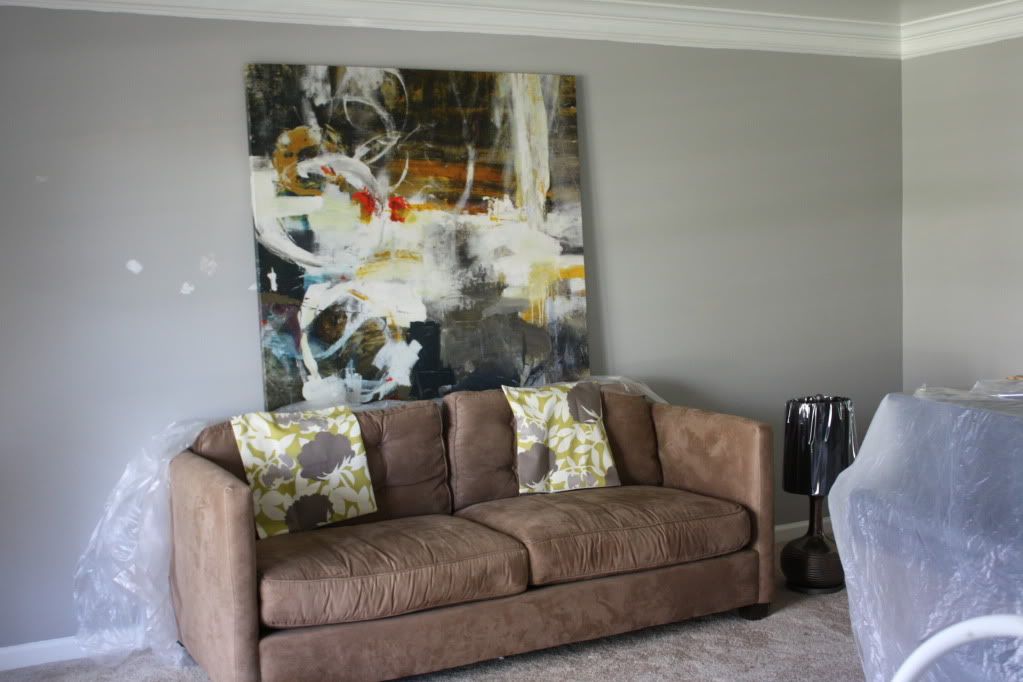 OK - so Ryan does NOT love this one, and keeps asking me if I am going to take it back - which would involve once again putting out Tracy and her van. But to make things even more complicated - the ZGallerie that was closest to us is shutting their doors this week and moving an hour away! So...keep the painting? it doesn't love the pillows that went with the design - but I can always use those in another room. What do you think?
Linking to: