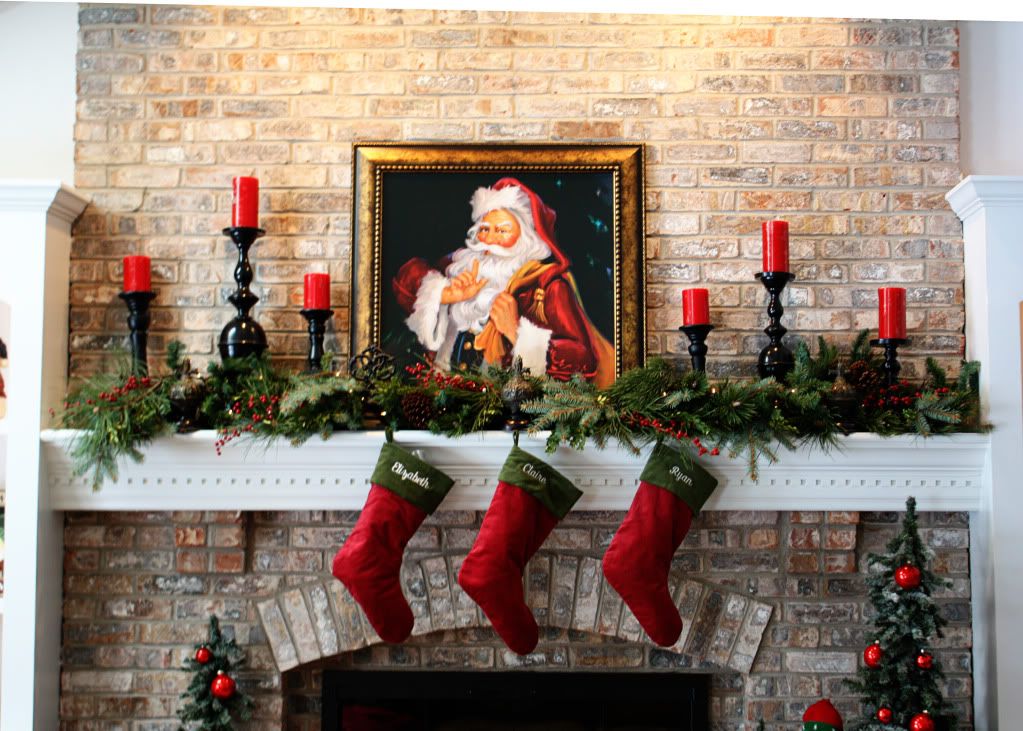 I think I am finished decorating for Christmas, well - mostly finished. I think I continue to tweak until I start packing everything up. This year in our new house we are still figuring out where everything should go. I did really enjoy putting together my mantel this year - I started with your basic garland and I was able to add pine, juniper and boxwood from my yard (and a tree that is straddling the line between my house and a neighbors - I doubt they will miss a few twigs!).
I got this Santa picture last year at Kirklands, but it got broken in the move - I started to be sick about it when I saw they didn't have any this big this year, but I just emptied out the broken glass and touched up a few scratches with a sharpie, (don't you love a sharpie?) and almost good as new!
Can you see my pretty greens?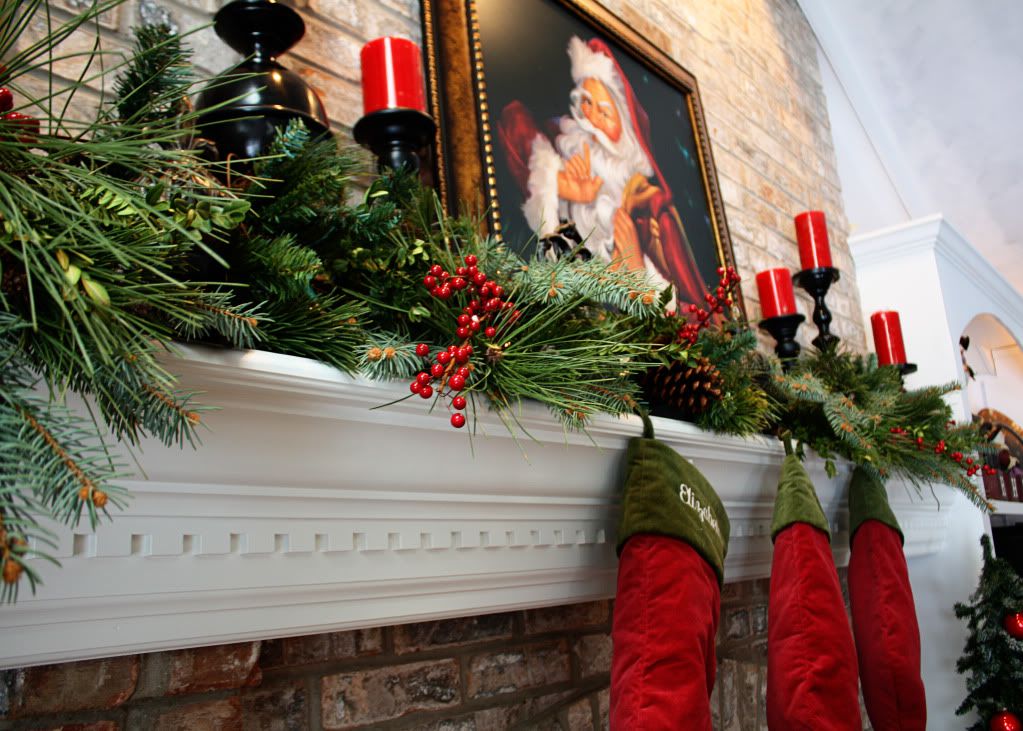 This is Ryan's Nutcracker Collection: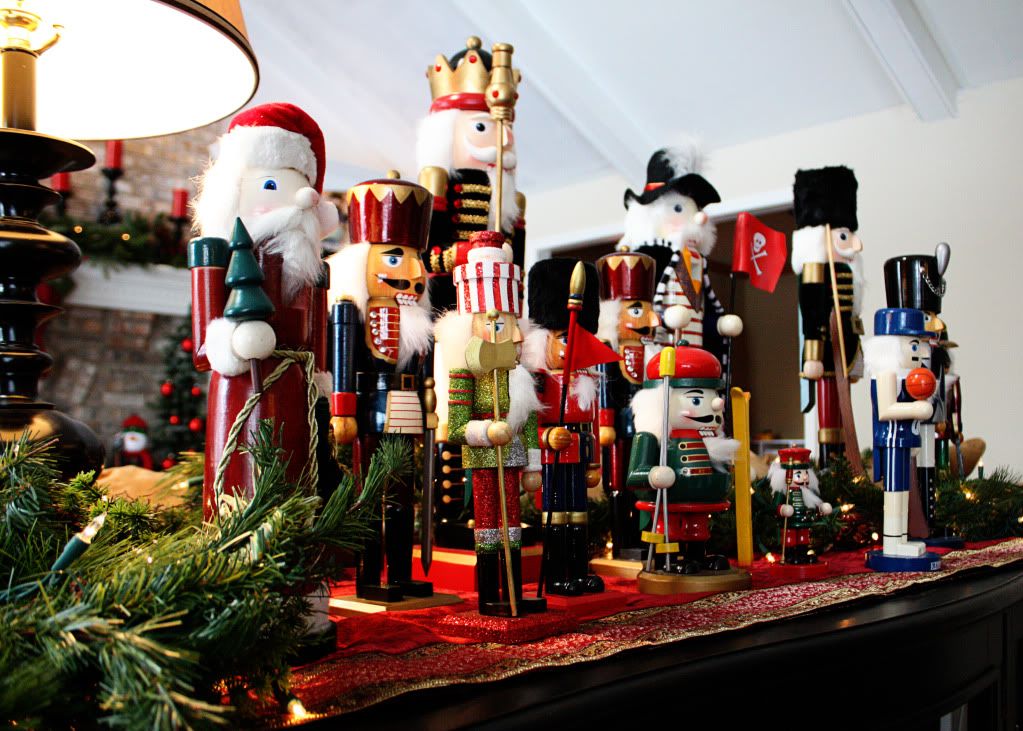 This is a fun snowman hat I picked up at Cracker Barrel. It was headed for the top of my tree until I found one I liked better. I thought it might be fun on the kitchen table.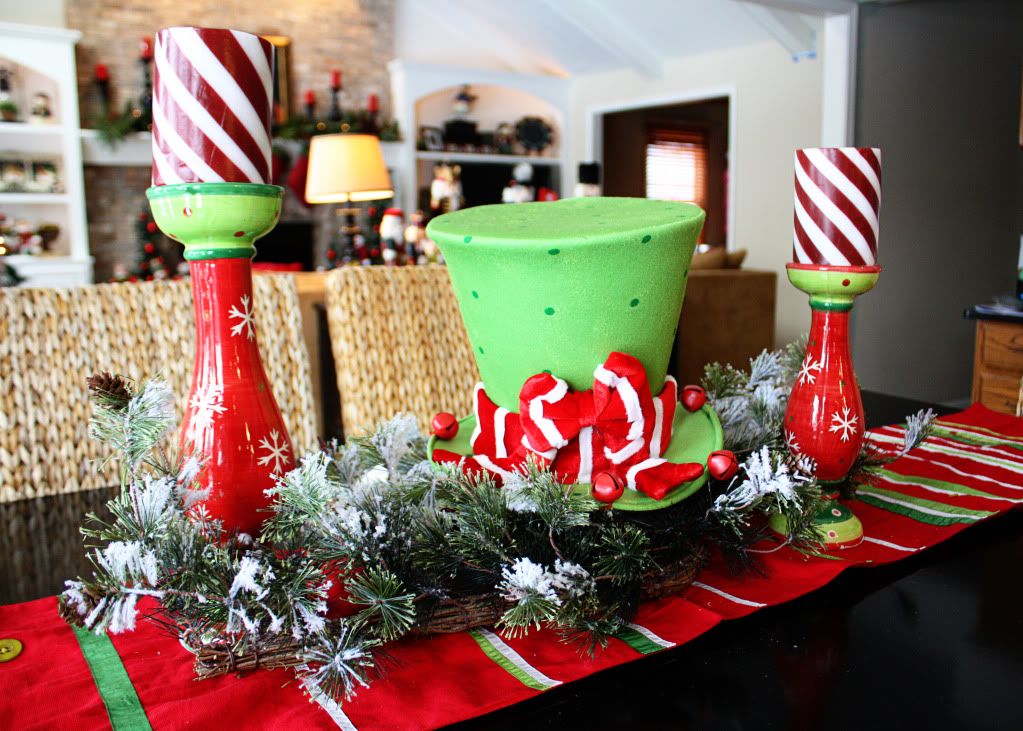 Here is our elf friend Mittens that comes and hides in a different place every morning. Sometimes he even brings gifts. This is his hiding place today.
Where, O' Where could Mittens be?
O' Where, O' Where could he be?
Here he is, I found him now,
Hiding in the tree!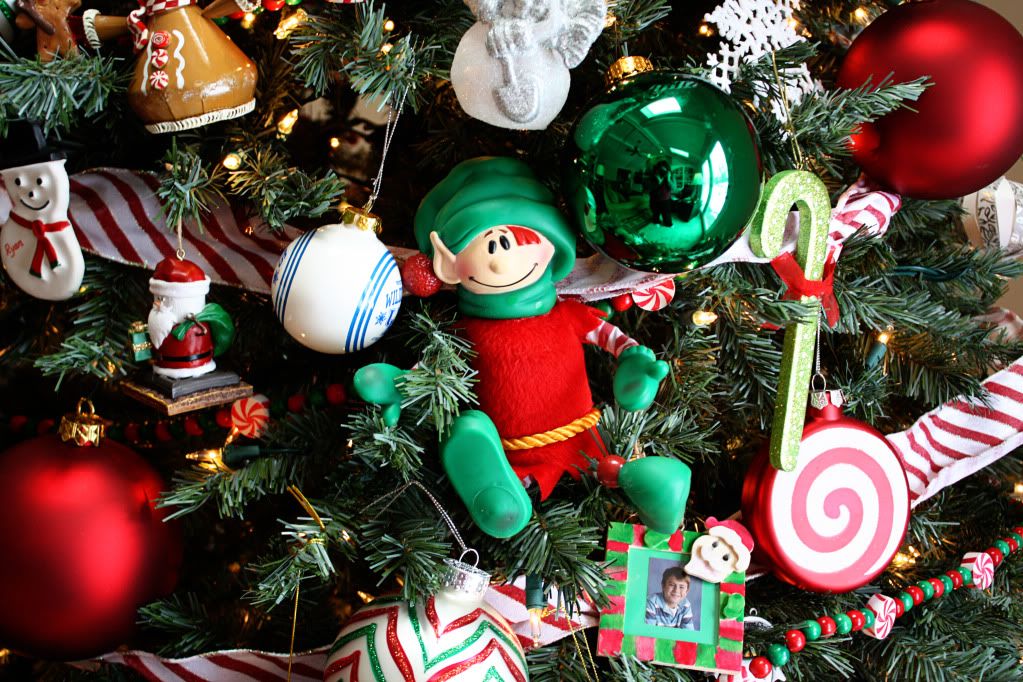 Linking to: